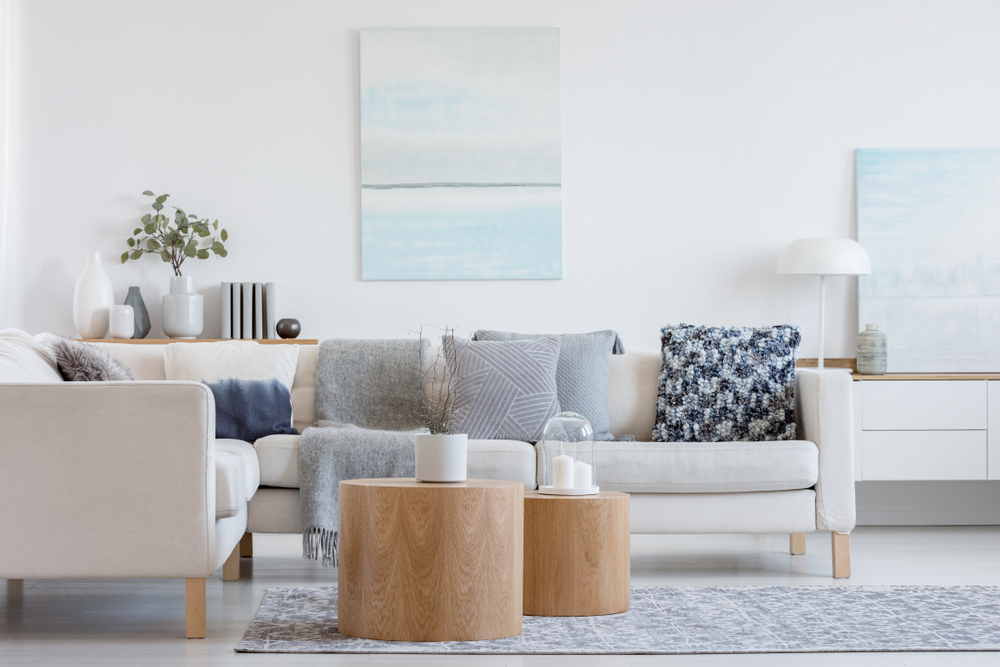 Looking for a fresh update? Consider switching out those gray walls for a brighter, crisp space. White painted walls are making a comeback!
But where to start? There's such a large variety of white paints. What is the right shade for your space?
White paint is almost never pure. The key is to find the right undertone. They are subtle but have a big impact. A common mistake is picking the wrong undertone which tends to show through and give your walls an undesired aesthetic.
To find the perfect shade for your space, assess the existing colors. Look for a matching color swatch, then shift to the lightest shade in the series to find the complimentary white shade.
A few considerations…
White is very reflective and can give off a different appearance from room to room. Consider the amount of light that your room will receive.
If your space receives a lot of natural daylight, it is good to go with a warm white that has more colorful undertones.
If your space uses more artificial lighting, a cool, bright white can be used to prevent a yellow tone in the space.
When selecting swatches, pick plenty! You will be able to narrow these down later. Once you have landed on a few of your favorites, paint a bigger swatch to see how they feel and how the light reflects the shade of white.
Still needing a bit of guidance in finding the right shade of white? Here are some of popular favorites!
From Benjamin Moore:
1. White Dove OC-17 – Benjamin Moore's most popular shade of white, a beautiful light reflecting shade with creamy gray undertones that has a luminescent finish. Offering a soft, calming effect, this selection perfectly accommodates spaces with lots of natural light.
2. White Heron OC-57 – A fresh soft white that is on the cooler side. It looks wonderful paired with cararra marble.
3. Chantilly Lace OC-65 – A crisp, pure shade of white with minimal undertones that goes great in kitchens.
From Sherwin Williams:
1. Pure White SW 7005 – The most popular white paint color from Sherwin Williams. This shade works great for cabinetry.
2. Snowbound SW 7004 – This shade has cool gray undertones and is very popular in farmhouse style homes and a favorite choice for shiplap.
3. Alabaster SW 7008- A soft, neutral off-white. A warmer, cantering selection that is great in bedrooms.
I hope you are able to find the perfect shade of white to brighten your space!