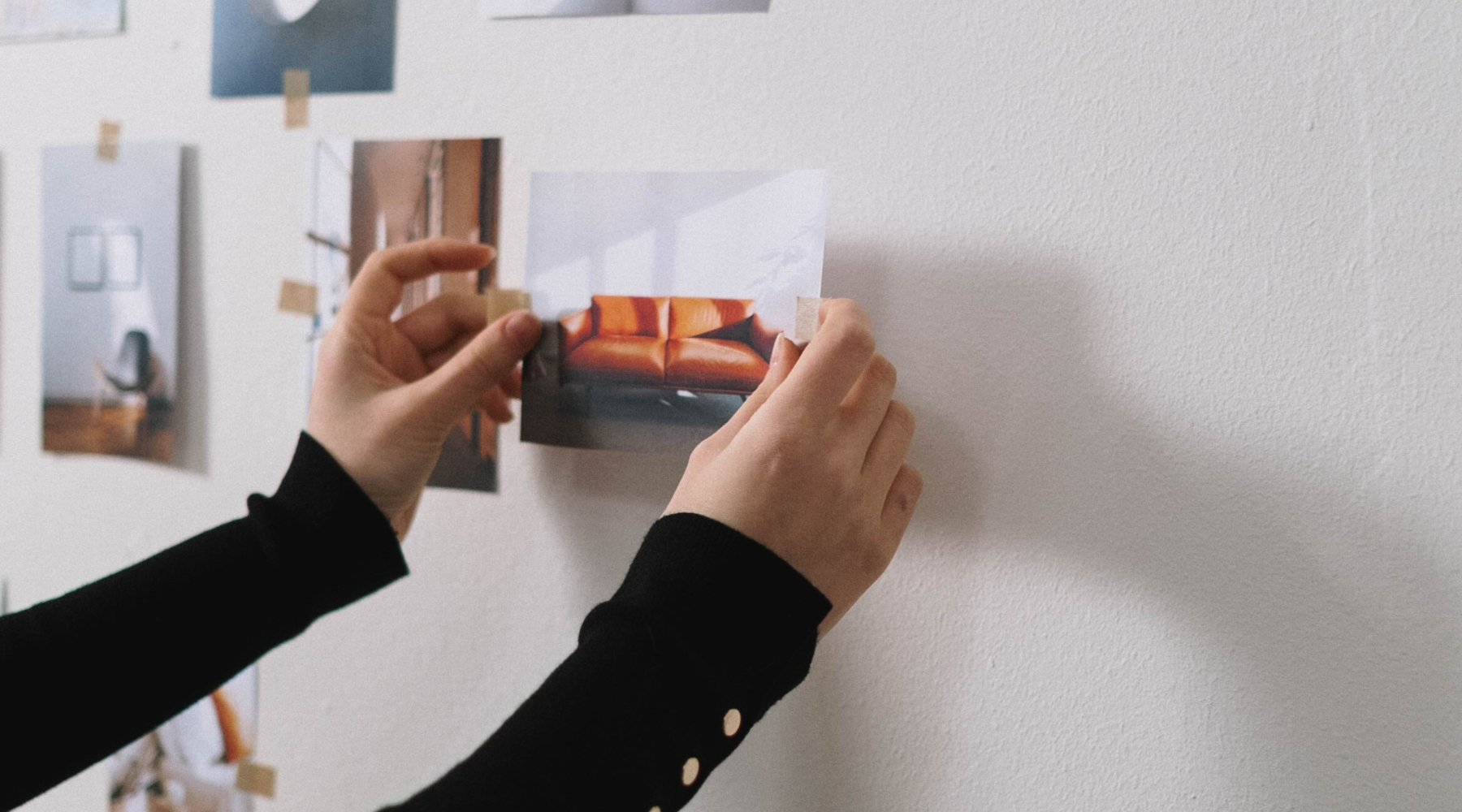 When it comes to planning, there's nothing like a vision board or dream board. While design often calls for something more akin to a mood board – photos and clippings that reflect the look you want to your design (and you should have one of those, too), making a vision board for your interior design ideas is a way to do a little long-haul planning for your space, for when your budget opens up or for when more materials come together. Here are five ideas for making your home dream board a reality.
Photos
Whether you're taking them yourself or cutting them out from magazines, etc., this is the place where the mood board and vision board meet. Maybe you want your game room to look one way, and your eventual new living room to look another. Come up with themes you want, even if they change over time. Put together photos of furniture and other pieces you'd like to see, and the more you look at them the more you'll have them in the back of your mind when you're actually shopping to design.
Quotes
Quotes are a great way to keep inspired and motivated, but also great for setting the theme of a room. If it's a quote from your favorite book to inspire your design of a reading nook, or even something from the person who inspires you most just to keep you moving, a few words of wisdom or whimsy are a critical part of a good dream board. It also doesn't hurt to keep some of your favorite quotes in mind in case you want to hang one on the walls of certain rooms along with your art.
Knickknacks
A dream board doesn't have to be entirely two-dimensional and representational. Sometimes, you might have knickknacks, mementos or souvenirs that bring an idea or theme to mind. Hanging up a blue ribbon from a contest, or some movie tickets, or even a favorite birthday card can help you come up with home ideas.
Goals
Be as succinct as you can – what do you want? When do you want it? Do you know how to get it yet? Put all those things up on sticky notes, or a list, or whatever format you choose. Just make them big and clear so you can concentrate on them easily.
Art
Your home reflects you, and even if you don't have a strong artistic hand, your doodles and drawings are a part of you and can be used to represent your dreams. Don't judge it, just draw it. A blank canvas is an opportunity, not a punishment.
Summary
When it comes time to make your design a reality, securing yourself a professional is the way to go. They will be able to make sense of whatever format your design ideas come in, and if you have your dream board ready, you can walk them through the ideal, and they'll be able to help you find the realistic version of what you want.