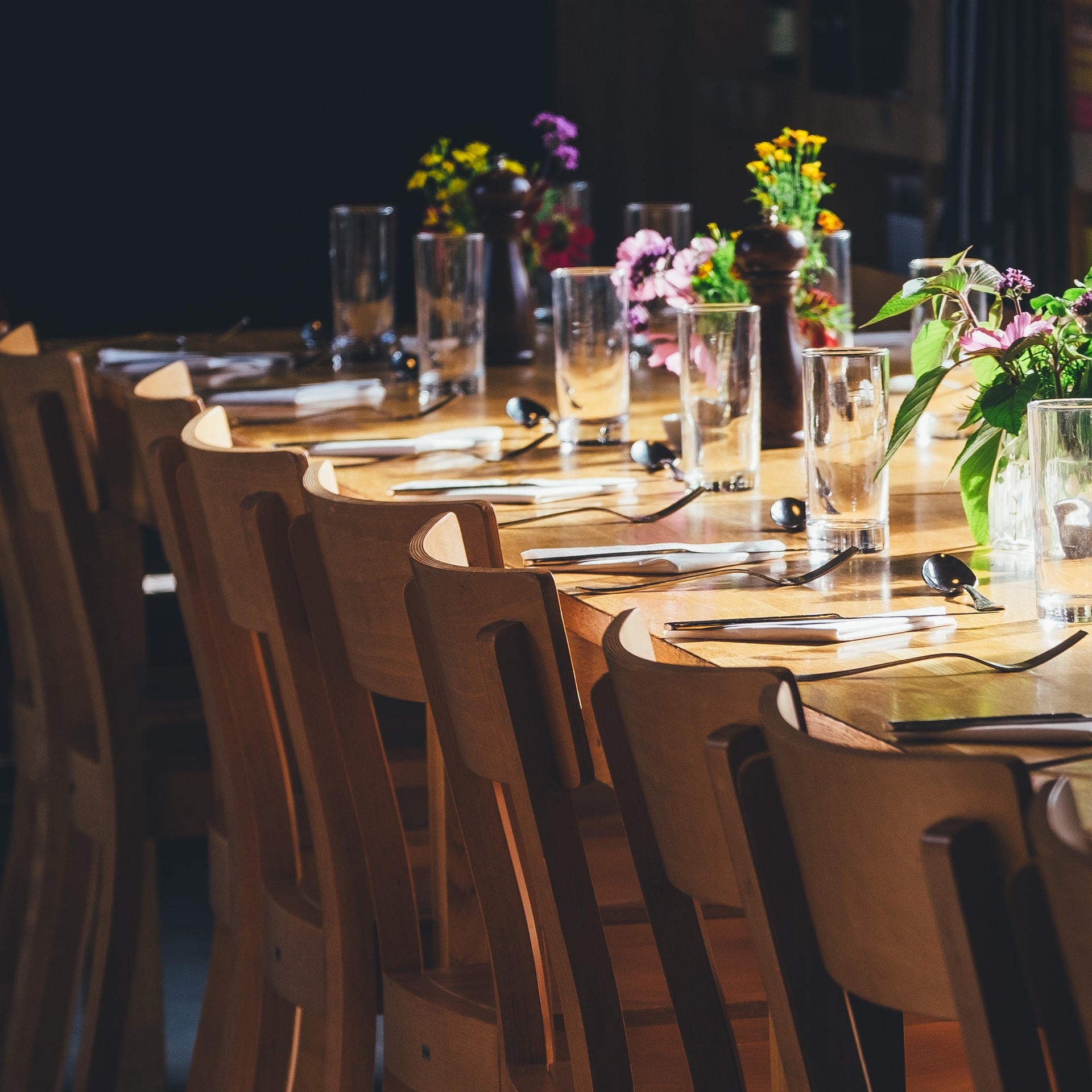 As the holiday season ended, a lot of us were happy for a break from all the bustle, visiting and fun. You can really reach a state of fatigue with celebrations, especially with traveling and ever-changing regulations to keep in mind. But, there will be another around the corner, there always is. Some birthday, some promotion, some happy announcement coming your way; the question becomes how you will get excited for it.
One way to jump into a great event is to try some things out that you never have before. If your decor is exciting to you, just imagine how your guests will feel. Depending on the get together, there may be more or less call for decorations. A baby shower or a child's birthday are off on another level. But what about the quieter celebrations in life? Focusing solely on your table settings and special touches can be a low stress way to create a mood for everyone.
Tabletop
Most meals go well with candles, and having cut flowers on the table can never go wrong. But you can also go a step further and put some living plants to use. Having some small budding shoots, succulents or cacti, especially sitting in pretty, little pots, can be a surprise that is sure to delight.
Dazzling with Dishes
Take cues from some of the trends in the service industry. Just be sure to experiment a little beforehand. For example, you may want to try out shot glasses as a way to serve a tiny bit of soup. This is especially nice for the pass around part of the cocktail hour. This is a fun conversation starter, and leaves little mess as no spoons are needed. Try out hot and cold soups and make sure your glasses are easy to use and not a risk for burning anyone. Another idea is to have a buffet with a section of soup servings. Each serving can be presented in a thermos. This way the soup will be hot for the whole party. This is especially great for parties with an outdoor component like a family football game or apple bobbing going on outside.
Deconstructing the Charcuterie Board
Cheese and meat boards are on the rise, multiplying and spreading, both in size and popularity. The end result has become the grazing board, a mix of snacks spilling over each other and reaching the size of a dining room table.
You can pull a surprising twist by installing multiple, smaller boards around the room. It is up to you if you want to separate them by ingredient, and do some boards with salami, some with cheese and some with fruits and nuts. Make sure to scatter bread and crack baskets around too. Alternatively, you could make many small boards that each have a little selection.
The bottom line is this: experiment, get inspired and be creative! Think outside the box when it comes to serving. Just make sure to check that any of your unique finds are safe for human consumption, or else only use wrapped items. You could also fit a clean glass inside some kind of interesting container, to create a sanitary border.