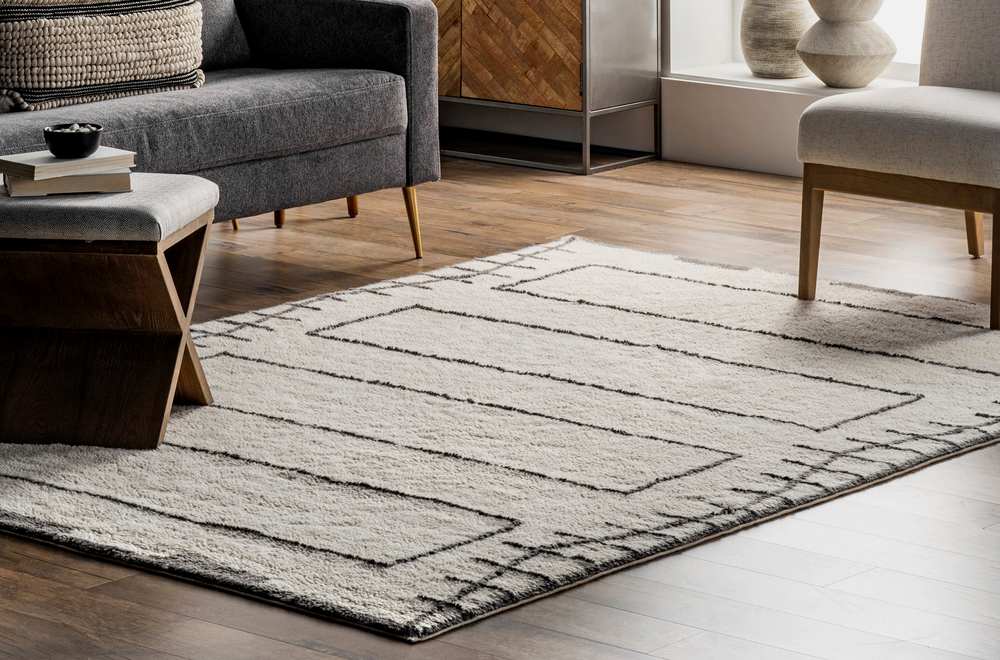 As the fall comes rolling in, you may be looking for a way to set up a cozy vibe. Nothing completes a room like the perfect area rug, and choosing one can be a really fun way to explore different styles for your space. From the multicolored experience of an oriental style to a bold monochrome look, a rug can highlight or help accent any look you may be cultivating in your home.
One of the biggest challenges, though, can be deciding on the size you want for your rug. A small rug can create an awkward disconnect, while a rug that is too large can drown the look of your space. It can be a bit of a project, but all you need is a tape measure, a little vision, and some patience for shopping around.
Let's take a look at some ways to get this daunting task under control, and to help inspire you to make the right choice.
General Preparation
Take measurements of your rooms, but also of the spaces between your furniture and your walls. A lot of rugs come in standard sizes, and it can be helpful to plan on one of these sets of dimensions. That way you can make a mock-up of the rug using masking tape on the floor. This is a great way to try on potential fits.
Living Room
Think about the size of the room as well as the furniture you have there. A lot of people approach the living area based on how much of the rug will fall under the furniture, and rectangle rugs are the most popular for this style.
Some people prefer to have the feet of their furniture rest completely on the rug, or with a 6-8" border of rug depassing the outside edges of the feet. This works better for bigger spaces.
You may also want to have the rug sized so that only the front feet of your couches and chairs are resting on top. Lastly, you can have a small area rug for just under your coffee table, leaving all the furniture feet on the bare floor. This is a way to create a border around your room, and play with the spacing.  It's especially worth considering if you have some great hardwood floors worth showing off.
Dining Room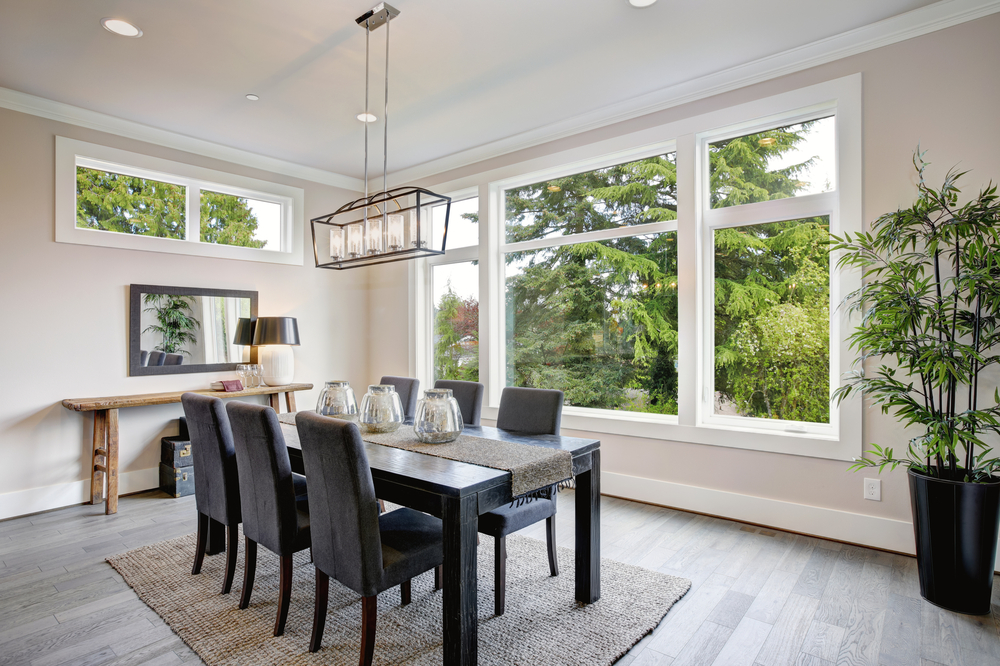 When it comes to your dining room or dining area, the top consideration will be your table style. If you have a rectangular table, you will want to look for something that can be visible while seated at the table. An 8'x10' size rug is a useful place to start.
A round table set will be most supported by a rug of the same shape. An 8'x8' size rug will usually be enough to fill in the floor under your whole dining set.
Bedroom
There are two main approaches to complementing this room. You may choose a rectangular rug that fits under your entire bed and any night tables you may have. The other choice to explore is selecting two runner-style rugs that can be placed on either side of the bed.