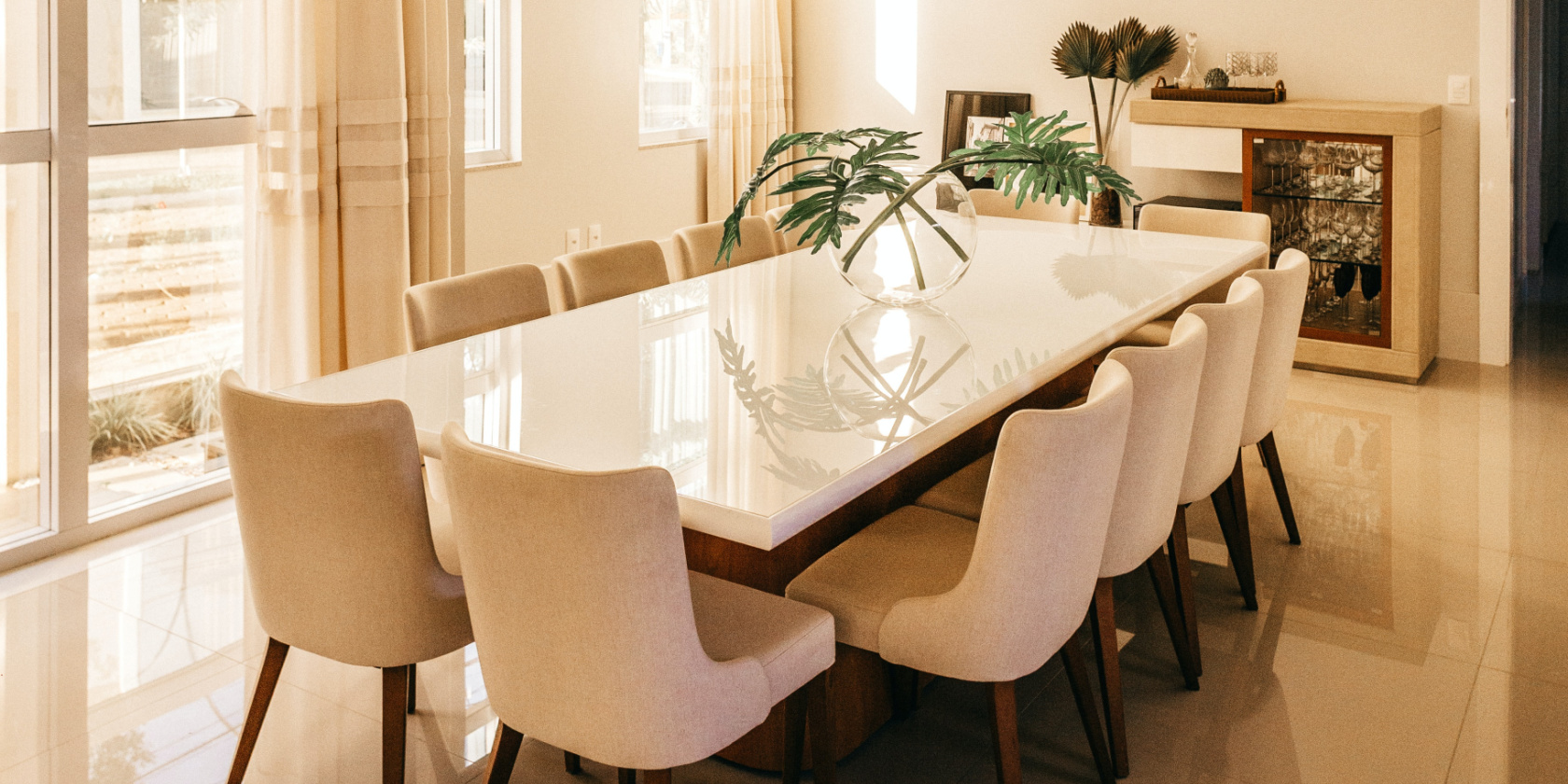 Besides top sheets, paper napkins, and breakfast, have millennials killed dining rooms?! As funny as it seems to blame them for their departure from the past, demand has an impact on what is available on the market. And trends can be hard to ignore, especially when it comes to purchasing or redecorating your home.
For the past decade, open-concept floor plans have been an attraction when it comes to new homes. It is also one of the first things people want to implement when they get their hands on a traditional home with defined individual rooms.
But what about a formal dining room – could it be a positive thing in the life of your family? We all know the style because a lot of us have grown up using one. Albeit, when we used them, they were most likely for holidays, special visits, and the like. By nature, it is not a room used every day. 
A dining room is usually a space that is longer than it is wide. This is because the star will usually be the table, where you and your special guests gather. Another lost art is the showcasing of your most elegant dishware, crystal, and silver. These can be stored and displayed in sideboards, hutch cabinets, and shelving. And this is where your personal taste, preferences, and needs will come into play.
The first thing to consider is your home. Do you already have a dining room, or do you have an open-concept space that could allow room for one? In either case, the question becomes one of utility. Are you people who like to sit down together for dinner? If this is true, then you have to think about what that means in your life. 
If you have a family of three and do not usually entertain, then a table in the kitchen or a mixed-use dining/living space may be sufficient. This is the kind of situation where a formal dining room may actually be a waste. In that case, you may actually want to consider taking down the walls and opening up the space.
On the other hand, maybe you are an extended family that lives together. If you have a large group of people, from different generations, then dinner may take on a whole new meaning. If you have the luxury of owning enough space to justify a designated dining space, and you make use of it often, then there is really no reason to try and dissolve, or otherwise, incorporate that room.
But this doesn't mean that you can't make it your own! Look for a table set that really defines your family's style. Put those family heirlooms on display. It's a special room, so feel free to choose some bold colors. Maybe go for a dark red with a wainscot or a Wedgewood blue with cream molding; choose a scheme that is meaningful to you. If you do have a dining room, just make sure to fill it with love and make it your own.