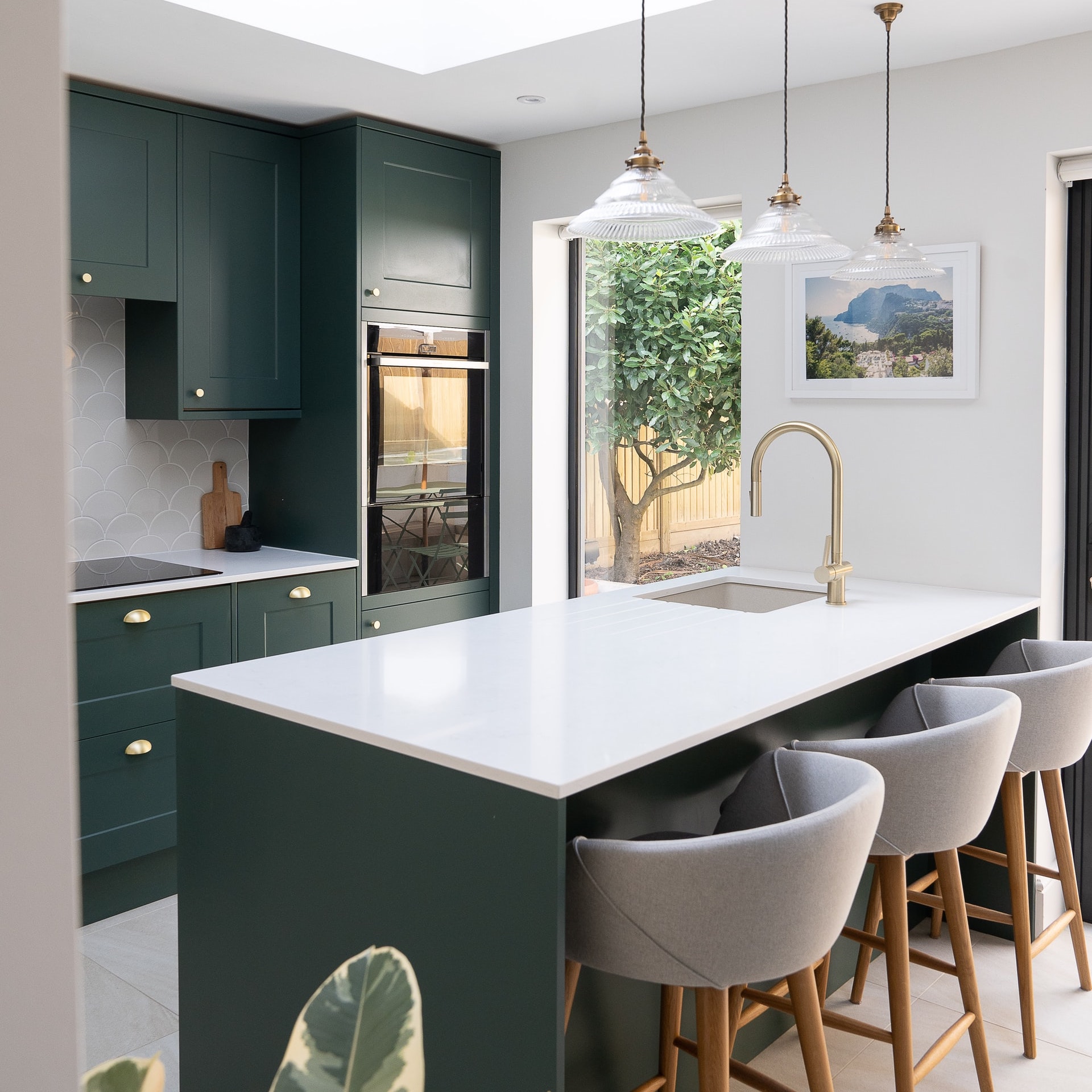 As we get ready for the winter holidays and vacations, we are usually scrambling to make sure we have rooms for guests and that our menus are set up for everyone's allergies and preferences. But if you, like a lot of people, are scaling down this year when it comes to visits, you may want to use that time off for something else. Making a few small changes in a room you use often can be a prescription for shaking things up.
Let's take a look at some smaller projects that can be done to a kitchen to improve your experience in your home. You may not even need a contractor for these kinds of mini-renovations. More likely, you can consult with a decorator about a plan of attack that will create a big payoff without breaking the bank.
Backsplash
The wall behind your sink, known as a backsplash, is a great place to start making changes. Using a reflective, iridescent or multicolor set of tiles or "stick on" tiles is an easy way to create a "wow" factor. You can also think about using mirrors or a bright color to create the illusion of more space.
Accent Wall, Border or Moulding
This could be a good way to handle an oddly shaped or small wall in the room. Pick a color that highlights the main theme of your kitchen. If you have a multicolor pattern going, choose one bright color, such as red, and apply it to the wall in question.
Another way to splice in some color is to add a wallpaper border around the top of the room. You could look for a bold pattern with animals and plants or something fun with fruit or other food-themed designs on it.
Lastly, you could use an existing moulding as a guide for painting the lower half of your wall a certain color. You could also add a moulding at the middle or top of the wall to create an interesting detail to catch the eye when you first enter.
Window Treatments
Take a look at your windows. How many do you have and what kind of shapes are you working with. A lot of kitchens have smaller windows over the sink in addition to other larger windows. This could be the perfect set-up for window treatments that are complementary but not identical. You could get blinds installed throughout the room, and then add some valances or drapes to bring some beauty and color in.
New Fixtures
Kitchen fixtures include everything from light switches to cabinet handles to drawer pulls. Choosing a brass color, a painted metal or a pretty crystal look can completely transform your kitchen. Having new handles on your cabinet will breathe new life into the room, but will cost a fraction of the price of getting all new cabinets.
The kitchen is known as the heart of the house to many people. Making meaningful changes will help you get excited about using the space everyday. And you'll be ready for the next big visit, with something great to show off to your family and friends.