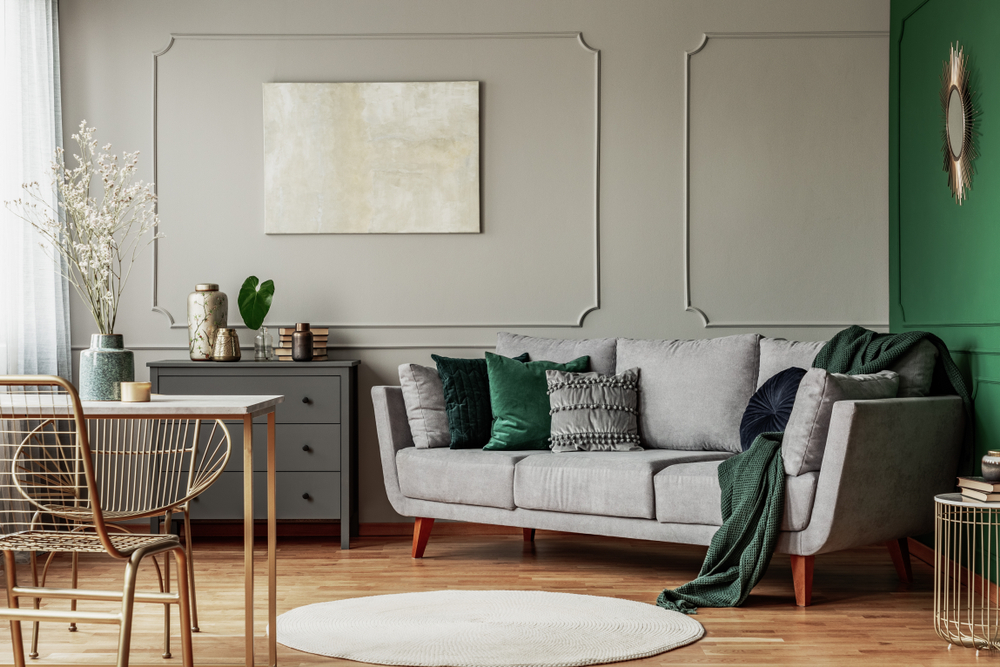 Interior design is always an extension of ourselves, and most definitely an expression of who we are. It can be intricate, and delicate, and more than just a pop of color here and there and throwing some found items in a certain spot. Our spaces – whether the ones we use for home, work, or both – have to serve us while also saying something about who we are. There's only one other design area where we spend so much time expressing ourselves – our wardrobe – and it might be the perfect place to start when working on your redesign.
Is Your House a Summer or an Autumn?
The answer should be obvious – it's whatever you are. The coloring you prefer and that shows you off in your wardrobe can do the same legwork in your home. This doesn't mean you have to repaint everything, but it's the simplest thing in the world to take your existing interior elements and organize them by style and color, and give them a spot together, just like you'd put together a perfect outfit.
Shoes, Meet Floor
What is on your floor more than your shoes or your socks? Nothing, of course, so keep that in mind when choosing carpet or floor colors and materials, or whether or not you're sticking with that standby of hardwood. Not only do you want to avoid scuffs and problems, you want to float on that floor, and your indoor shoes (yes, you can leave the rest at the door) can complement it perfectly.
From Back of the Closet to Front of the Room
Just as interior design goes in cycles, so, too does your wardrobe. If you have some old wardrobe pieces coming back out from a certain period, see if you've got any complementary design pieces that can come out, too. If you're rocking a little 1970s this season, so, too can your walls.
Find Your Blank Canvasses and Accessorize
If you're a big scarf person, or earrings are your best friend, then you've probably got a go-to basic garment or two that don't take anything away from your accessories. Apply that same theory to your walls and rooms that you're working on decorating and find the perfect accent pieces that express that same part of your personality, and give it your all. You don't have to blend in seamlessly to your new spot, of course, but you want to feel like a part of it.
Summary
Matching your interior design to the clothing you wear is such a perfect idea, it's shocking it isn't in more common practice. Sure, we all have wardrobe items that say different things about us, but so do we have elements in our home that stand out and say something similar. Allowing those items to dialogue for us, we've entered a new realm of self-expression and design, while also allowing ourselves the comfort to live in our own skin, and our own space, at the same time.