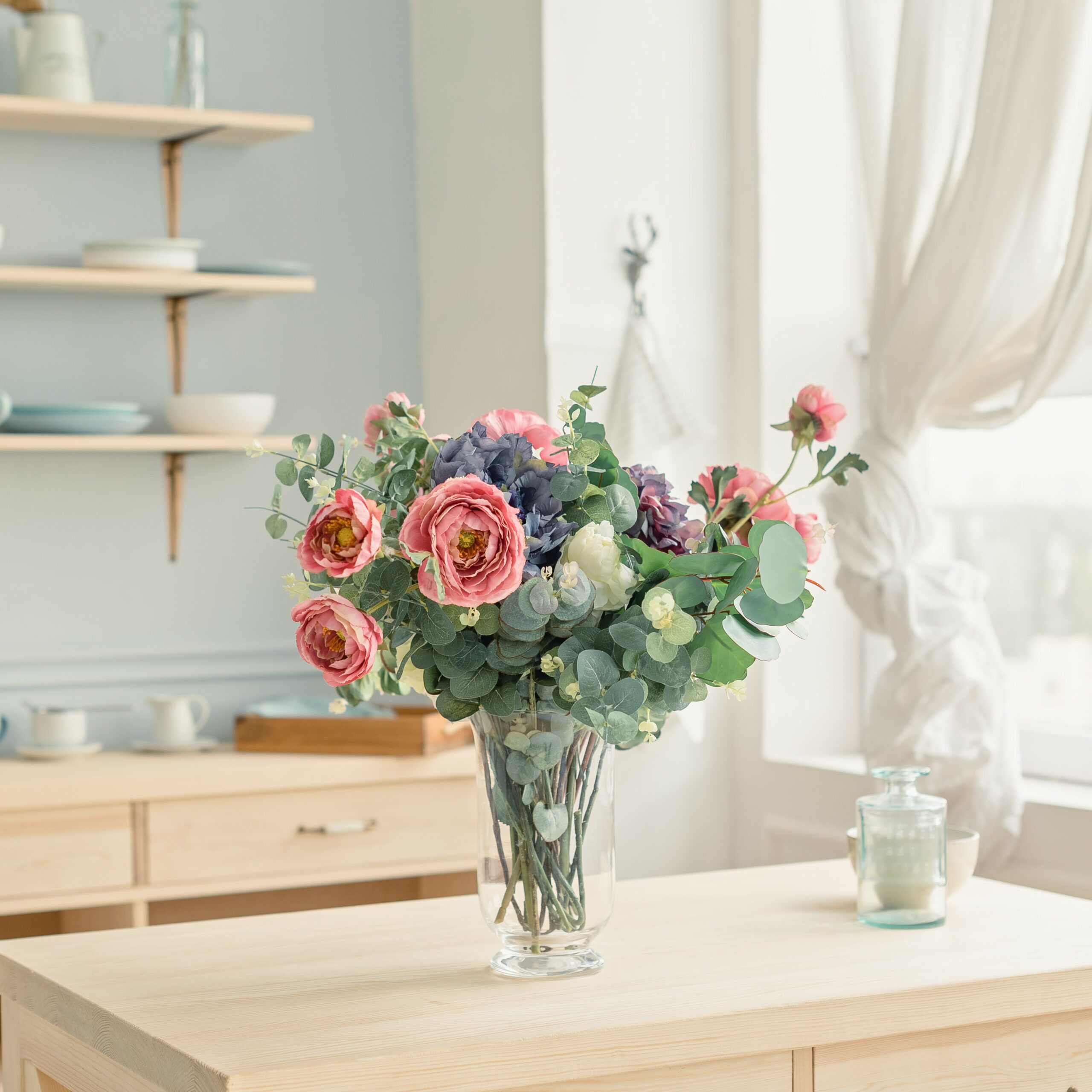 Seasons aren't exactly built to catch you by surprise, but when they do, you have to shift gears pretty quickly. Fortunately, by its very nature, spring is a time of renewal and an opportunity to get things right, including your interior design. Even if you need to "better late than never" it this Spring, here are a few shortcuts that will help it feel like spring, right away.
Spring Cleaning First
Never be afraid of a blank slate. Do your spring cleaning before you get to changing your layout, your materials, your patterns, etc. This helps you see your space for the first time again, and lets you set a few goals. What colors do you want this year? What textures do you want around your various rooms? What about that one room you saw that you want to bring into your own house? After you clean up, its less a blank slate as it is a coloring book. You can make all the choices – including whether or not you color inside the lines!
Wallpaper
This year, many designers are looking toward nature-inspired wallpapers. If you regularly switch up your walls, or if you're looking for a long-term change, some plants or flowers or trees might do the trick to keep some spring around, even on an accent wall.
Plants in the Fireplace
If you have a fireplace you don't use at all, or even if its just on hiatus for the warm months, consider spreading that chlorophyllous love to that otherwise empty space. Find some plants that fill the fireplace from top to bottom. Will all that color, it's like a fire that doesn't go out, or keep you warm, or burn anything you don't want burned.
Lighter Colors
Spring interior design demands lighter colors. Some people like pastels, but this year you might look to white-washing some of your wood, whether accent pieces or mainstays. It has a way of antiquing the room, as well as standing out without popping so much that it becomes overbearing. Keep your floors nice and natural, but if you've got some storage or other wood that could use a touch-up anyway, lighten it up, and decorate to compliment that final color.
Potted Plants
You can't avoid green when you're decorating for spring, so in addition to decking out that fire place, bring out the potted plants to make the rest of your house feel like a garden. Not only will it pop, but it will smell nice and clean the air for you. It's always good to check with agencies like the ASPCA and to make sure you have pet-safe plants, if that's an issue.
Jewel Tones
This year, especially if pastels aren't your bag, look to jewel tones. They add nature without adding anymore green than you've already brought in. It's those natural, living colors that keep your rooms feeling vibrant and fun and relaxing.
Sprung Out
Find complementary tones, add a pop of color where you can, and if you can bring nature indoors safely, do it!