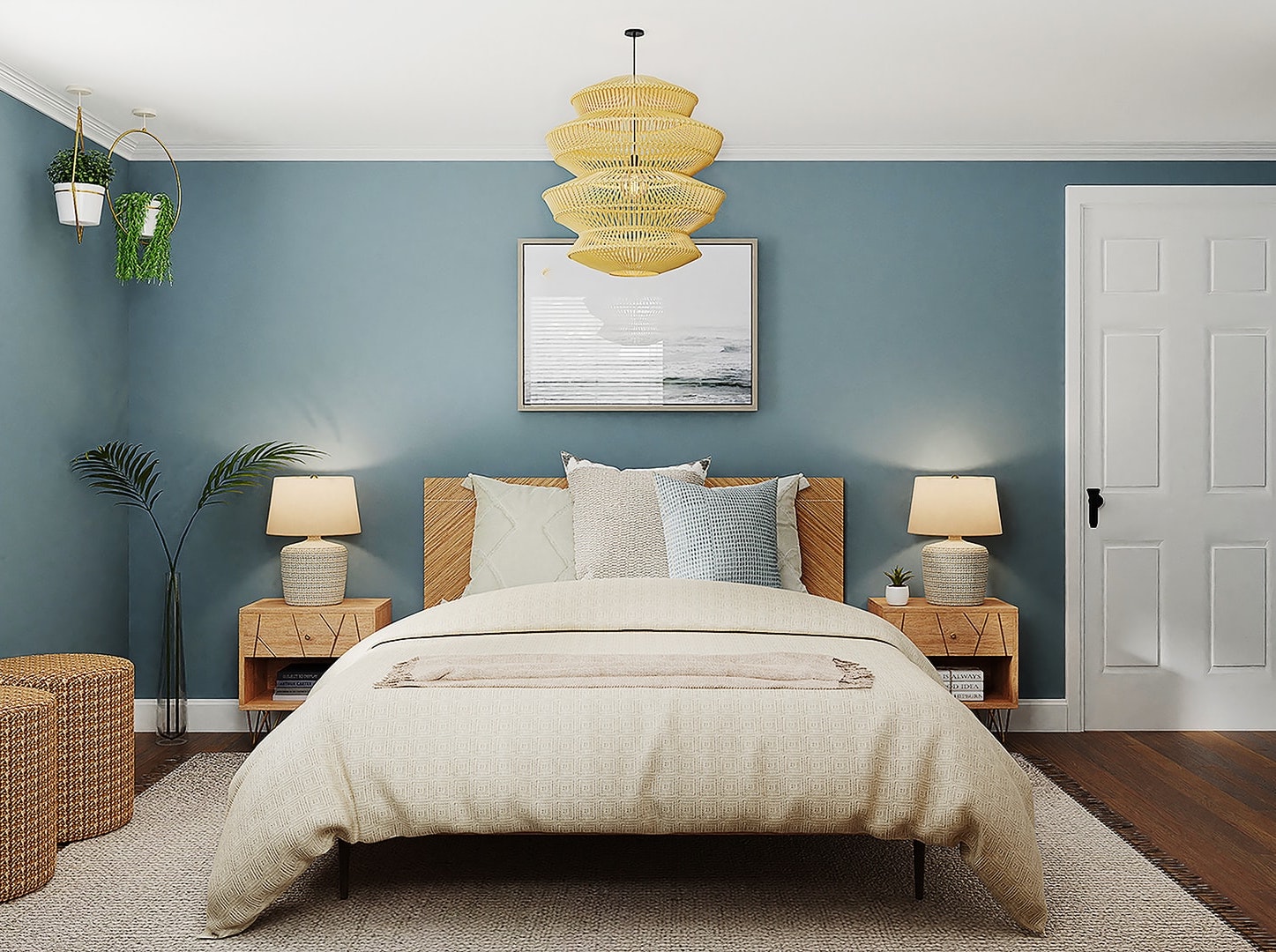 A lot of us are excited to see our friends and families this winter, especially after this long, strange period we've all been through. Hosting, even as a concept, has been radically changed, maybe forever. Having guests over is something we are all learning how to do with as little anxiety as possible, for both the invited and those hosting. But even with the changes, seeing people we love is a very special thing, and having a space to welcome those visitors can be a point of pride.
During the pandemic, many "extra rooms" were converted to home offices. And, if you are still working full or part-time from home, it may be a little tricky to figure out how to open the space to other people for a visit. Whatever has been going on in your home, let's take a look at some creative and easy fixes to get your place ready to welcome the people you love.
New paint or paper
The easiest way to breathe new life into a room is to clean it up and give the walls a fresh look. This gives you the opportunity to bust out your old paint from the garage, or to create an entirely novel look. Have fun with it! Is there a wall with an interesting shape or slant? Maybe that's the perfect place for some bright accent color. Or think about using a bold wallpaper on one wall, with a lighter color around the rest of the room. Many kinds of adhesive, easy-to-use wallpaper are out on the market.
Check out the bed
One of the first things to get a handle on is the bed. Many guest rooms make use of convertible beds, and while we all know the dreaded feeling of a thin mattress with bars underneath it, a sofa bed does not necessarily have to be a bad thing. There are a lot of great models on the market now, that take comfort into account for either setting.
If a whole new sofa bed is not in the cards, then think about a thick foam mattress cover. These can be easy to find and affordable; and they can make a world of difference.
Windows and doors
One of the more intangible ways to make someone feel at home is by providing them with a real door that closes and locks, as well as window treatments that can be adjusted to the person's preference. The door provides a feeling of security and privacy, which is abstract, but important nonetheless. With the curtains or blinds, you are giving your guest the power to create the perfect environment for themselves, whether that be dark, bright, warm or breezy.
As you can see, even if you are just getting started on your holiday plans, a comfortable (and convertible if need be) guest room is within your reach. And while this time of year can be hectic, this project can be a fun one. Just imagining your aunt or cousin or old college friend coming over and getting settled will help you get excited about the next part of the holidays – being together!