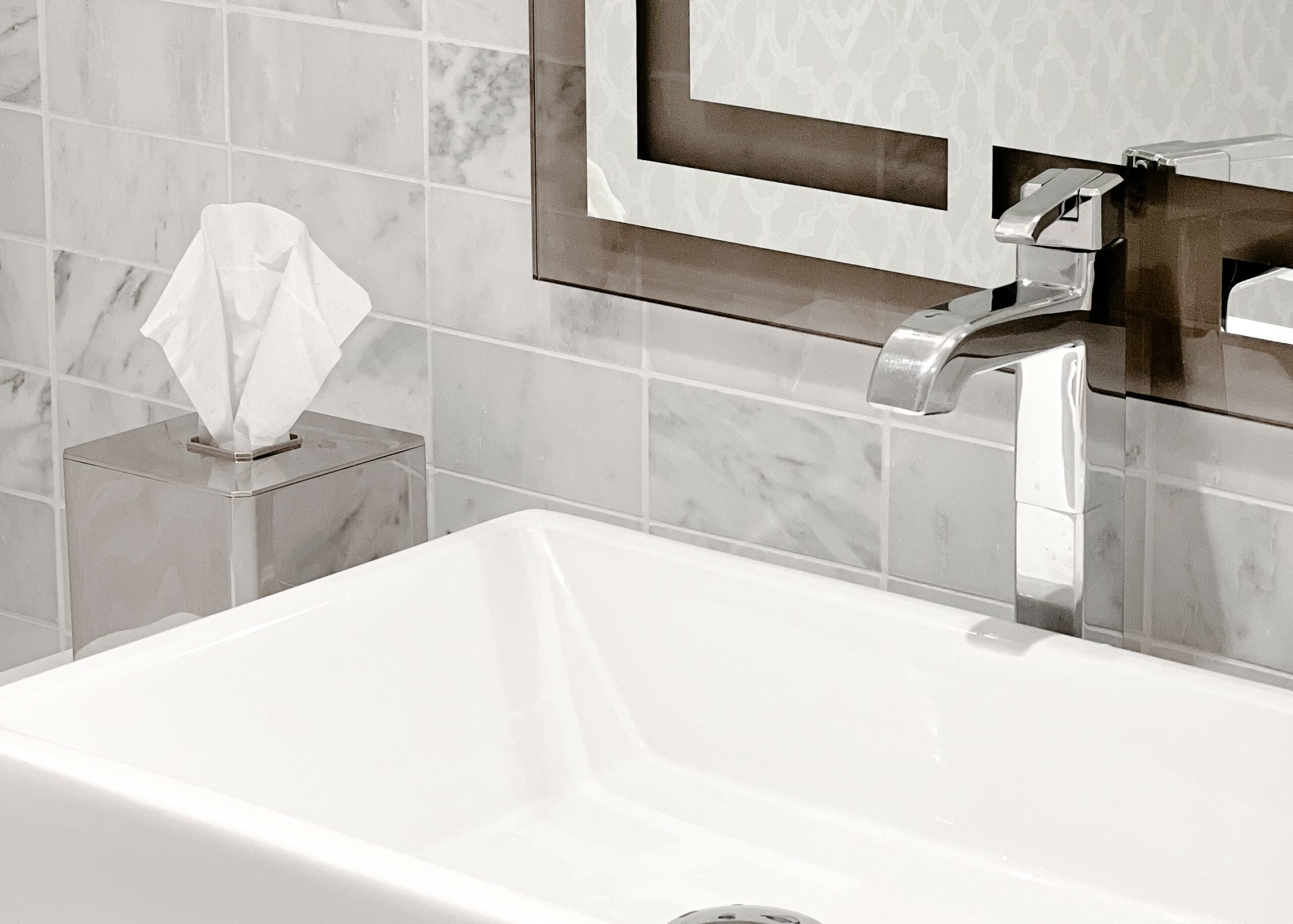 We may spend the least amount of time there, but how our bathrooms look and feel can set the tone not just for the day, but for the house as a whole. Anyone visiting might need to visit it, and you're in there everyday yourself. It's easy to take the bathroom for granted, especially if you've already gone minimal and kept your design clean and functional. One way not to take the bathroom for granted is to add a little flash, with delicate touches. Here are five design ideas to help you keep your bathroom on trend.
Draperies
If you're looking for a way to make the bathroom feel less like an isolated space and more like a part of the house, draperies are a good place to start. Whether these are full-length or shorter, they can add an extra layer of coziness to the bathroom. If you pick natural colors, you can also add a little element of the outdoors for a little extra relaxation.
Keep It Cozy
One way to add a little extra hominess to the bathroom is to concentrate on its overall coziness. Adding warm colors, or at least continuing color themes that already run through your home, is a good way to add to that feeling. Another way is to incorporate textiles and even wood elements, like hutches or cabinets.
Keep an Eye on Storage
If you're still dedicated to keeping the bathroom separate, you might find another way to make it work, by incorporating extra storage into it. Whether this means bringing in outside storage pieces or having it built into the walls, the bathroom can be a storage room if designed right and using materials that are easy to clean.
Add a Vintage Touch
You might find adding vintage light fixtures, or even a nice claw-foot bathtub to be just the extra something your bathroom needs to help it integrate into the space while also standing out. Whatever elements you do integrate, try to keep them to similar color tones and even similar materials – are you a brass bathroom person or a polished steel bathroom person? – the materials and fixtures are huge for a bathroom with an integrated look.
Paper the Walls
Most people go with tile or plain walls in their bathrooms, but why? Especially if you're not looking for a complete overhaul or buying new pieces, adding a colorful pattern to your bathroom could be the extra layer that brings comfort to the room you're probably taking for granted most.
Summary
We often forget that the bathroom can be a place for relaxation, so treating it that way with design is a good place to start from. Whether you're simply adding pops of color or going for a complete redesign, you should keep in mind that it can be a place of peace. Always make sure that whatever new materials you introduce are easily cleanable or replaceable, since there is so much moisture in any bathroom.