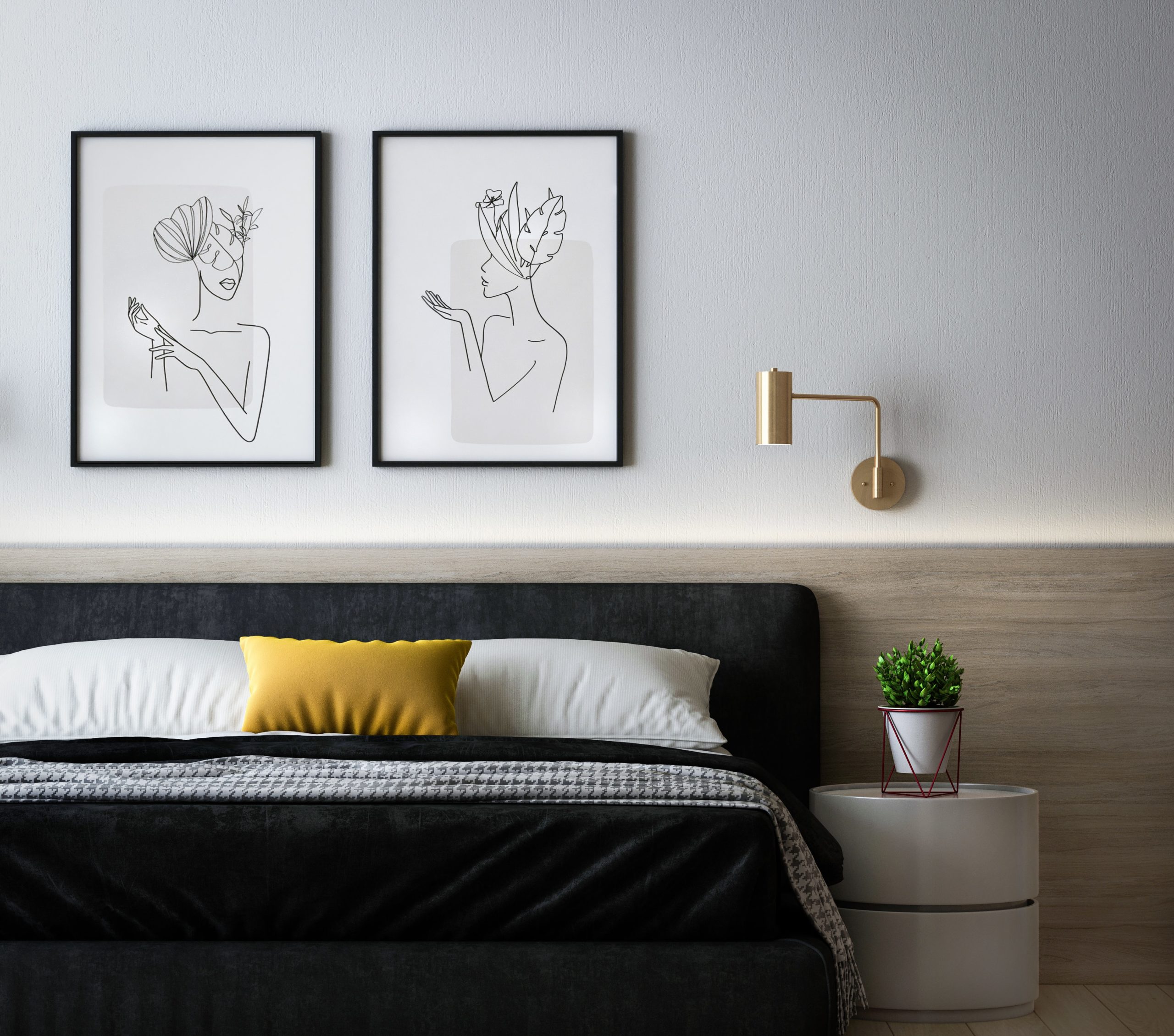 Whether you are taking the first steps to achieving your dream bedroom, or you are ready to make a change, the best place to start is with a trusted professional. They will help you create a style profile and work with you to create a fully customized experience for your master bedroom.
Let's take a look at some ideas for any modern bedroom that an interior designer can help you figure out.
This piece of furniture is one of the most intimate places in your entire household. It is also a great way to establish the overall theme. Be it a four-poster bed in dark cherry or a modern piece with USB ports, the choice is a personal one. This is the heart of your master bedroom, and it is also where you will spend half your life! Let the professionals show you different options for mattresses and bedding that will provide you with the comfort you need and the style you want.
Seeing Things in the Right Light
With the advent of LED technology the combination of lighting options is basically endless. Let an expert guide you through the dizzying array of choices. You are going to want versatility in this room. It may be where you sleep but you may also see it as a place to read the Sunday paper, a little home theater or a dressing room. Learn about recessed lighting options, dimming capabilities and even colored or pulsating light rotations.
Putting your Best Face Forward
If your morning routine is spent chasing down socks or squinting to put on make-up, imagine what a great dressing area could do for your life. Renovating a closet or adding an external storage option, like a lovely armoire, can do a lot to keep you organized. Having a vanity set, with excellent lighting, will carve out a space for your self-care. A dedicated space may be just the commitment you need to start putting yourself first.
Your curtain treatments can become an unexpected focal point of your room. For any kind of window, there are countless takes on how to dress it. From the drama of floor length velvet to the simplicity of austere, seamless blinds, your windows are a great place to let form and function shine. You may also realize that an overhaul of your actual windows is necessary, and that can lead to savings on heating and cooling bills.
Putting the finishing touches on your bedroom is where a lot of people have the most fun. When it comes to art, you really need to explore what influences put you in the right frame of mind to relax. Some people are thrilled to come home to a huge abstract painting over their headboard, while others would prefer some family photos or neutral prints like flowers. Think about what makes your bedroom special and how to highlight that. Do you have a mantle to decorate? A window seat to upholster? This is the time to fit some of your cherished keepsakes into your new design.