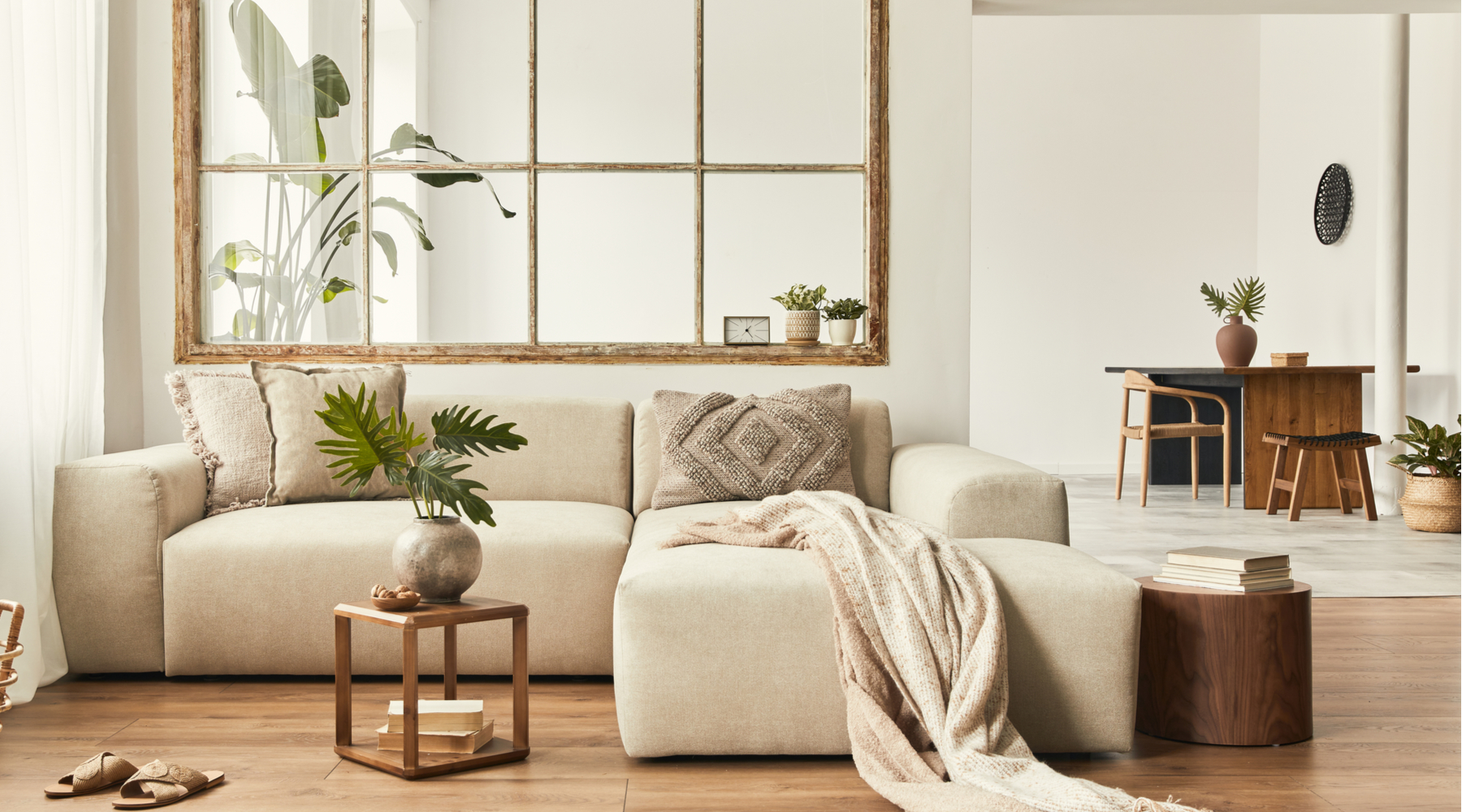 Small apartments can be difficult to design, especially if you want more space than you have. There are plenty of ways to make it look bigger and act bigger, but you have to use certain methods, applied with an eye toward style and, of course, make it reflect your own tastes. You can use color and materials to accomplish some of this, but you should first concentrate on your use of space and your use of furniture, as well as how they break up and make up the space. Here are five ideas that will help you get started.
Adding Height
Your apartment may have already come with a few pieces of furniture, and even if it didn't, a lot of times apartment-ready furniture is already a little low to the ground to begin with. There's nothing worse for feeling the space than seeing a giant piece of furniture plopped down directly on the floor. Open that simple bit of space up by adding legs to any chairs or couches that find themselves too low to the floor.
Break Up the Space
Furniture doesn't have to just have utility, and it doesn't have to be limited to predetermined spaces. If you have an open plan, or fewer walls than you'd prefer, you can break things up with furniture. Suddenly, your dining room is where you make it, and you can feel the walls without them being there. The back of your couch is a great half wall to break everything up, or even using bookcases to act as walls to create spaces and storage at the same time.
Go Outside the Lines
Clean lines are always tempting when setting up a space, but if you're using rugs to demarcate some of the spaces in your apartment, you might find that some of them actually show how small the space actually is, overall. If you use an irregular rug, though, it pulls the eye toward shape and area, rather than the obvious size of the space.
Vertical Lines
Finding space in a small apartment is always somewhat difficult, so if you can't add floor space, take advantage of the height of your area. Using bookshelves and other surfaces to add vertical storage and draw the eye upward, you not only add storage space, but you add the illusion of height and overall room.
Clear It Out
Why not use your furniture to add the illusion of more space? Using translucent or transparent furniture can create that very illusion, while also being useful for get-togethers and storage. Glass and acrylic are great options for finding transparent furniture.
Summary
The hardest part of living in an apartment is that you can't really change a lot of the layout without voiding your renter's deposit. Using what is already at your fingertips can change a space so that it is nearly recognizable, and you can usually add a new element or two without breaking the bank in the process.