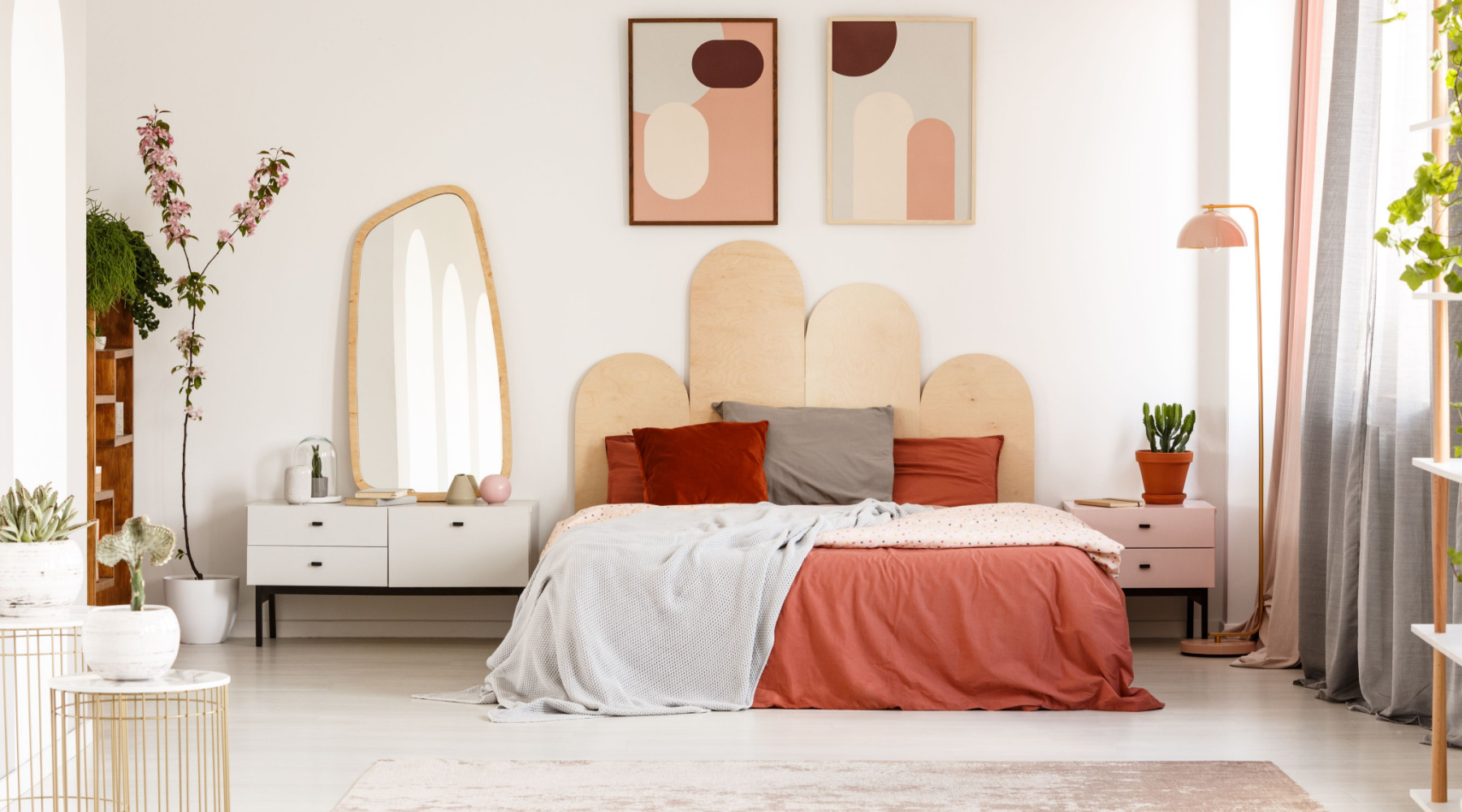 We spend at least a third of our lives in our bedrooms, and yet many of us neglect anything beyond the basic creature comforts, like a nice, comfy bed, because it's the place we simply flop into at the end of a long day. Even if you've tightly designed your bedroom and have your theme on point, though, there are ways to make it feel cozier and bigger, and make it a little more functional. Here are five trending ideas to help you step up your bedroom's design.
Smart Blinds
While it's recommended to keep most technology – screens, at least – out of the bedroom for the sake of sleeping, one exceedingly-popular piece of tech has finally become a reality in recent years. Smart blinds are controlled by your smartphone or an external switch, and allow for you to ease into or out of daylight, or simply provide automated privacy. You might also consider patterned blinds, if the ones you have are plain and don't tie the room together enough.
Paneling
If you want to add an element to your bedroom that isn't as distracting as a new paint job or wallpaper, but also allows you play with the space in a fun way, paneling is a trendy way to do it. Often coming to waist height, or just above your headboard, paneling can split the room, allowing for a little bit of accent painting that also allows for everything above the bed to feel separate – like an artificial horizon, where the ceiling is your sky.
Add Some Nature
An artificial sky isn't the only way to bring natural design into the bedroom. Adding small foliage to the room not only makes everything feel less artificial and more organic, but it generates oxygen, and any room with more oxygen is going to be more comfortable to sleep in. You can also integrate more natural, raw materials into your bedroom to increase the organic feel.
Fun Headboards
Headboards are typically not a fixture of a room, instead becoming more of a necessity. Sometimes they can serve a function of comfort, but they rarely get a place of pride. Fun patterns and artistic weaves are the trending way to treat your headboards, allowing them to stand out and make your resting place a little more inviting.
Stripes
If you want to add height to a room without construction, stripes are the way to do it. They draw the eye up and make a room feel taller. They also combine well with a nicely-designed bit of paneling, contributing to the artificial horizon and sky.
Summary
Bedrooms are all about space and the appearance of space, since typically our beds take up the most room. We all hope for nice closet space, but in the absence of it, we might have floors overloaded with dressers and nightstands. When that happens, a room that feels bigger is even more critical to the overall feel of the space where we're expected to be at our most relaxed.