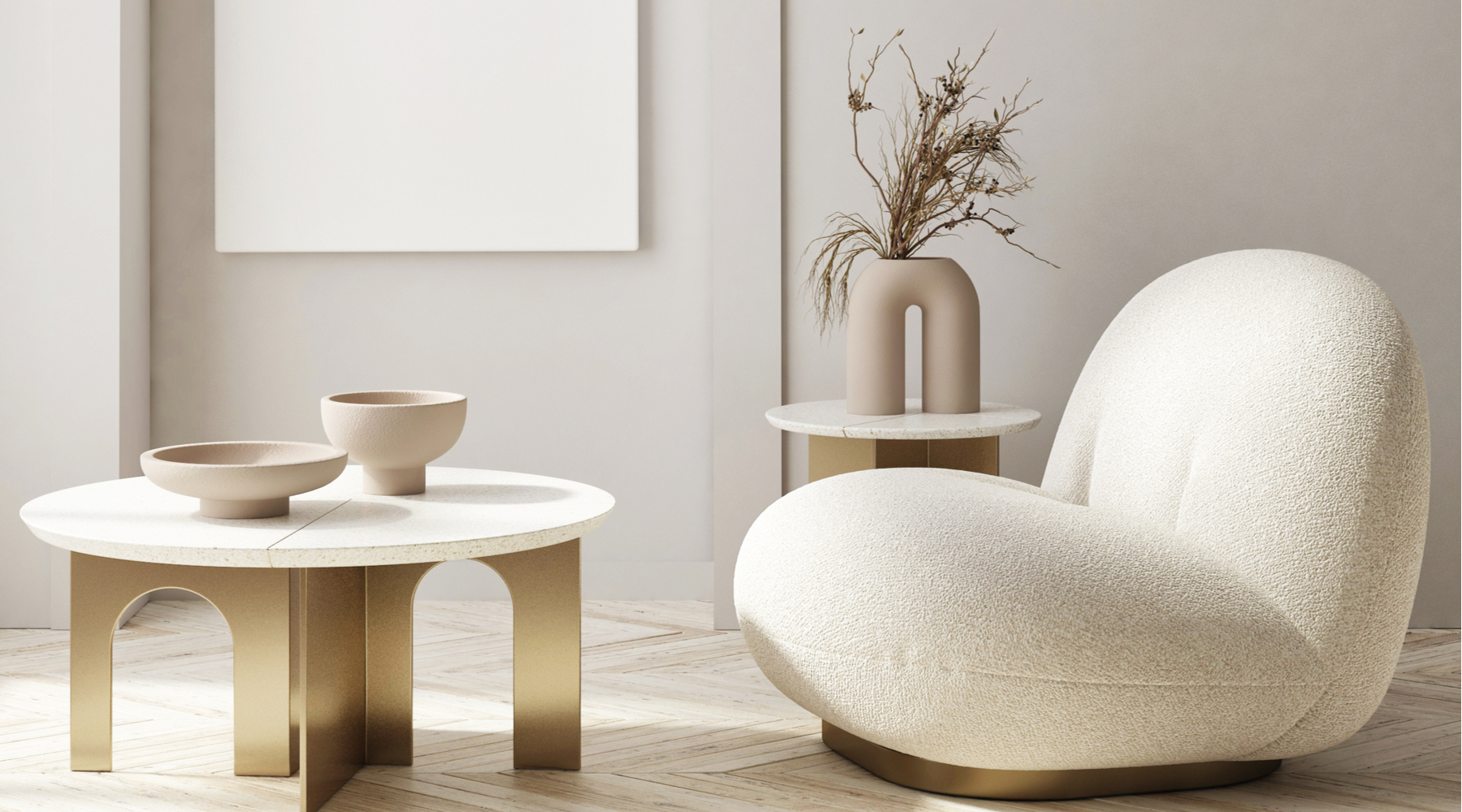 You'll never be defined by your style, but it doesn't hurt to do a little searching to find existing styles that can be redefined by your take on them. There are dozens of typical styles designers can refer to, and dozens of iterations on those styles by established designers. On top of that, each individual space should say something about you, so there's no reason not to take a little inspiration from somewhere else. These styles exist less as a canvas, and more as a frame for the things you want to feature and which say the most about you. Here are five typical styles to look at first.
Mid-Century Modern
This term gets tossed around a lot to describe a certain type of "look," but to discover that look, you need to dig into the actual mid-century designs that are iconic within the movement, like the Eames chair. You don't need Eames chair money to make this happen, though – it's all about functionality and clean silhouettes and organic shapes. There's some minimalism involved, except where the function part shows its head.
Shabby Chic
Shabby Chic sounds a lot easier to make happen than it can be. In the 80s and 90s, this look became popular, involving French design and an emphasis on comfort. There is a softness and lightness to it that is every bit as intentional in design as any other style, only it is meant to feel considerably more "thrown together," especially with its emphasis on comfort and distressed materials.
Hollywood Regency
If you like art deco, but don't want to go all-out putting a deco room together, Hollywood Regency mixes that strong, architectural look and feel with French design. Having Hollywood in the name should also bring to mind the lush notes you should add, like glossy surfaces, mirrors and crystal. This is intended to be a glamorous, effortless look that allows you to relax but feel like you're somewhere high end.
Rustic
Rustic interior design is less about being rustic than it is about appearing to be rustic. Finding pieces that seem rough-hewn, especially natural pieces of wood, or rough wire hanging elements, and sturdy-looking furniture, all tie this look together.
Bohemian
Think shabby chic with color. You are encouraged to find ornate rugs, bits of crystal and other colorful pieces, but they must be laid out in a relaxing, comfortable way. It must look thrown together, but still entirely orderly. It should be filled with antiques that make you relax.
Summary
Are you artsy but want to look put together? Is your space too modern looking and needs a little bit of an old-time flair to make it sing? Whatever you choose, make it something you'll want to look at every day, and a space you'll feel comfortable moving in. If you do your work there, eat meals there, live there, whatever the options, make sure the style fits your purpose just as much as it does your personality.