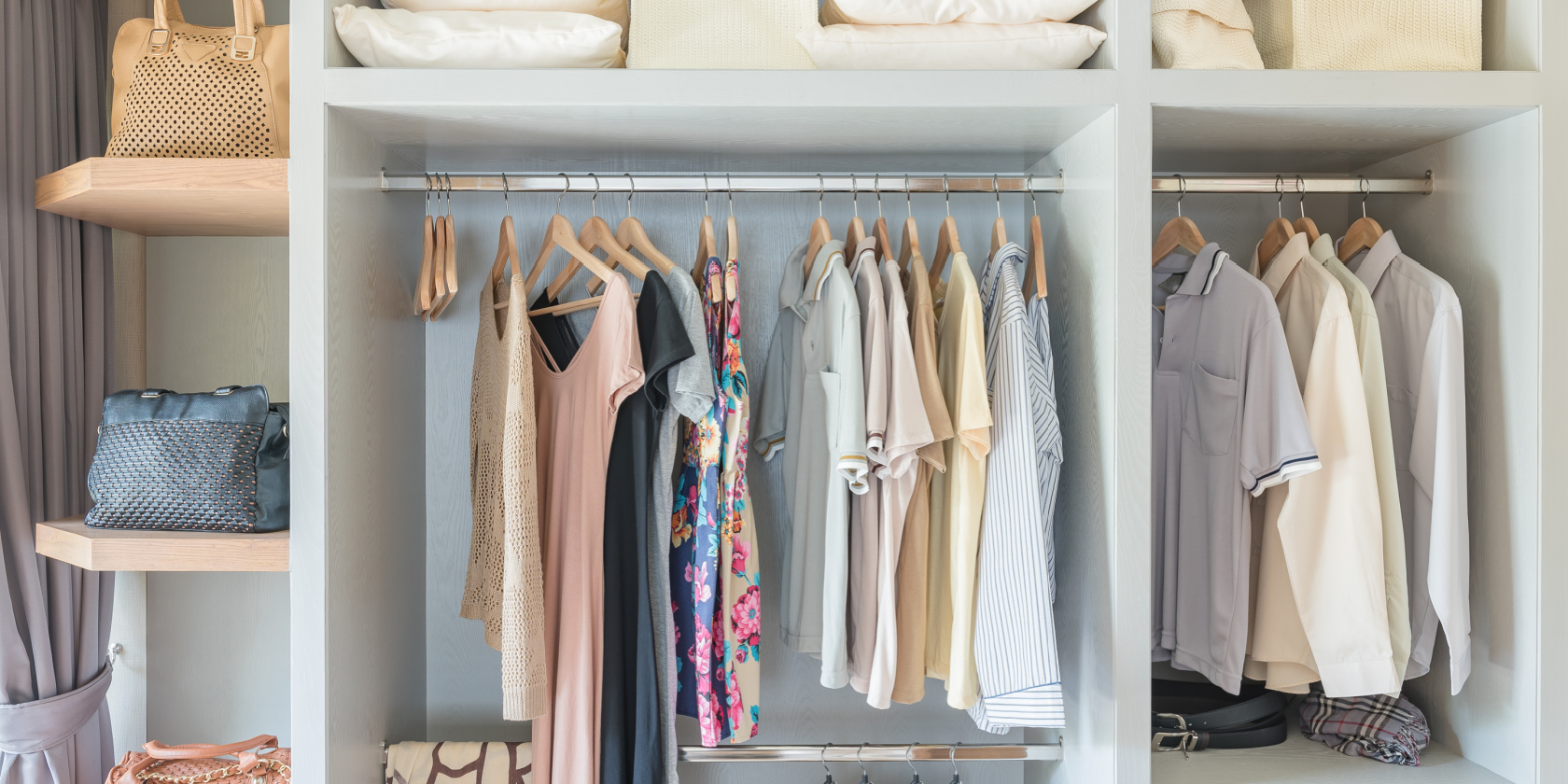 People dream of closet space, it's one of the things that you would not expect to fantasize over as a child. But, as adults, we crave space and storage. We have all accumulated our fair share of things. Our clothing and books, our coats and suits and shoes for every occasion we have a tendency to draw these things around us as we age, like rings accumulating around a tree for every year they live.
But, with a little ingenuity, you can bring a closet, cabinet, or other storage solution out of your imagination and into your home. Here are a couple of ideas to inspire you to find the closet space that may be hiding in your home, waiting to be discovered.
Think outside the closet "box"
Look into the idea of an "open closet," for starters. This is an organized set of shelves, hooks, and rods that serve all the purposes of a closet, without having to build any walls. This is an especially attractive option for people with fantastic clothing collections. You will be able to look at your decadent dresses and pumps as you plan your next outfit.
Another option is to find a piece of furniture to meet your needs. This could mean an antique armoire for some. Any kind, really, will do. And there are plenty of modern options available for those whose tastes skew away from the classic. Just make sure to measure your available spaces, and doorframes on the way to those spaces. Alternatively, you can find a lot of kits for home assembly as well.
Lastly, you could cover a wall in some very high shelves, and store your treasures in coordinating boxes, vintage luggage, milk crates, or any variety of interesting containers.
Take over a corner of a room or under a staircase
This would be a more solid and lasting option. It would also be one that would most likely add actual value to your home. But, this is because it is a permanent addition to a room in your home. For this reason, consulting a decorator may be your best bet to kick off this kind of project.
Once you decide on a plan, the sky's the limit. You could have retractable shelves or 360degree rotating arms for your hangers. It will most likely be a lot of fun to plan. You will want to think about what kind of dresser you are if this is to be a bedroom closet. Or, if this is an excess stuff kind of place, you will want to think about getting the most out of your space.
You don't have to live with boxes under the bed, or a hefty monthly storage fee. With a little ingenuity and a lot of imagination, you can squeeze a storage solution out of any room in your home.