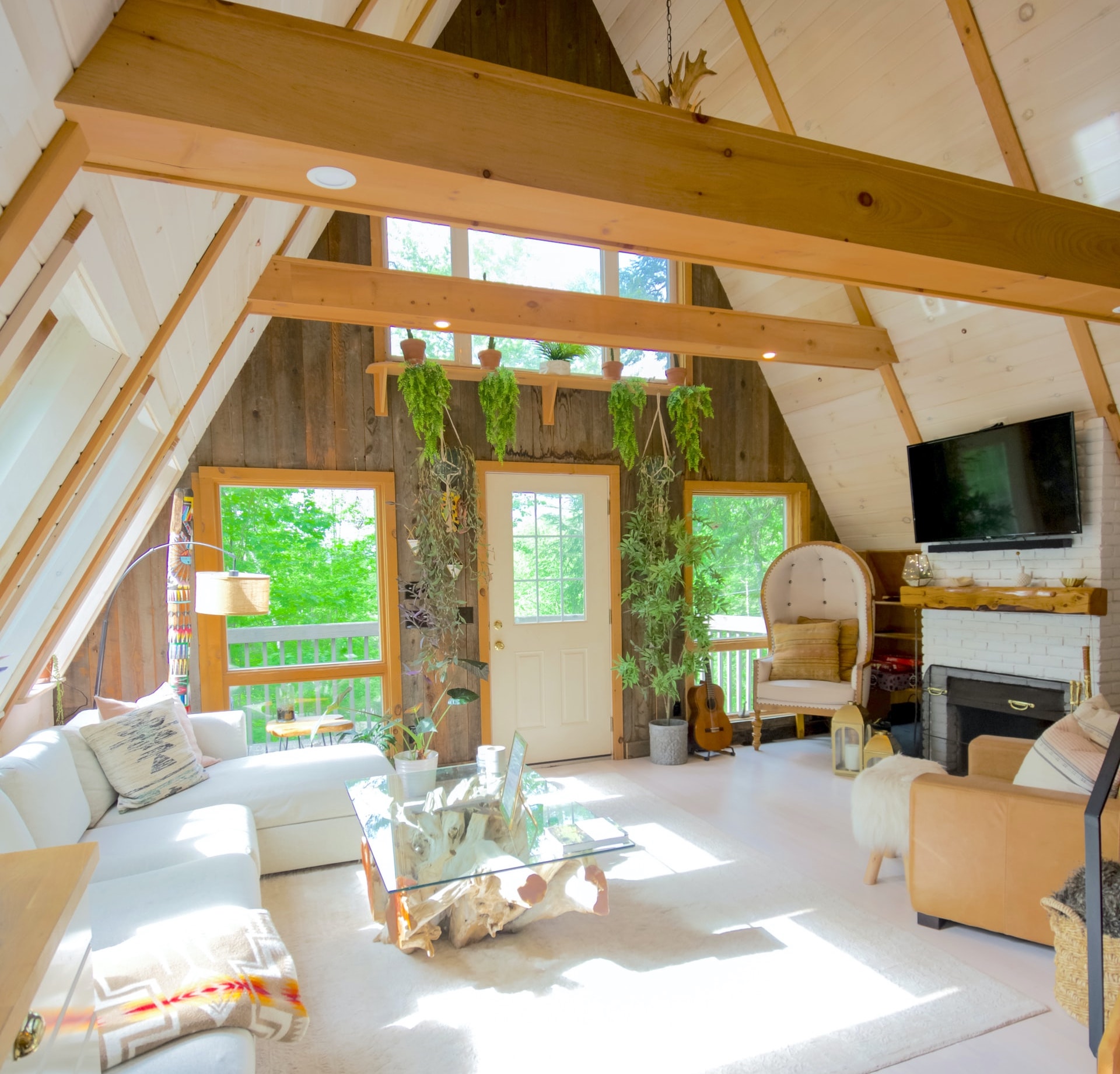 If you are fortunate enough to have a cabin, beach house or cottage, then you know the joy of having a retreat from your regular workday world. You also know, most likely, about the pitfalls of owning an older, more rustic type of property. Issues like insulation, plumbing and rot can be stressful and expensive. To fix up these kinds of properties, and keep your sanity while doing so, it is important to set your priorities, think through your budget and, above all, to retain the charm of your special place.
DO Prioritize
With these kinds of properties, a lot of the time we don't have to think too hard about the improvements we want. This is because old places have a way of letting you know. Whether it is a creaky floor, nonexistent water pressure or a permanent cold draft, make a list of possible improvements. Next, separate those projects into "wishes" and "needs: columns.
But don't let the "needs" make your project boring. Are you installing a much-needed shower? Take the time to pick a new motif, or find an interesting way to complement the existing design. Are you finally adding a new stovetop or counter to your ancient kitchen? Consider a new backsplash or matching drawer pulls. Definitely DO add some fun design elements to any improvement you make.
DO Shop around
A lot of summer or country homes are off the beaten path. This means you may not have as much access to a competitive market when it comes to designers and contractors. Word of mouth is the best method to find a good professional in most small towns. You can also talk to people from nearby towns, they may be excited to have a project in a scenic area or they may charge extra for the trip.
Online resources can help, but make sure you read a variety of reviews. Some industries have rampant scamming when it comes to online presence. This is why seeing a portfolio is also helpful. You want to make sure the person you work with fits your budget and also has experience with older properties.
DON'T lose the classic "vibe"
The charm of your home away from home is the most valuable asset. If you are adding some new fixtures or electronics, use rustic or folksy accessories and settings to create a fun mix-and-match impression. If you get a new big screen tv, maybe it could be housed in an old armoire. Or throw a cute checked valance over your newly installed remote-controlled blackout blinds.
This goes for larger scale changes as well. If you are fixing up an old barn, it may be worth it to take the restoration, instead of renovation, route. This means looking for barn siding from salvagers and antique dealers and making use of it, instead of investing in new lumber.
If you keep these ideas in mind, it can be a lot of fun breathing new life into an old and meaningful space. Some of these homes have been in people's lives for generations and serve as a meeting place for extended families and friends. Making the place comfortable, convenient and safe for all, without changing the character that everyone loves, is a goal that you can reach. Just take your time and go in with a good plan!