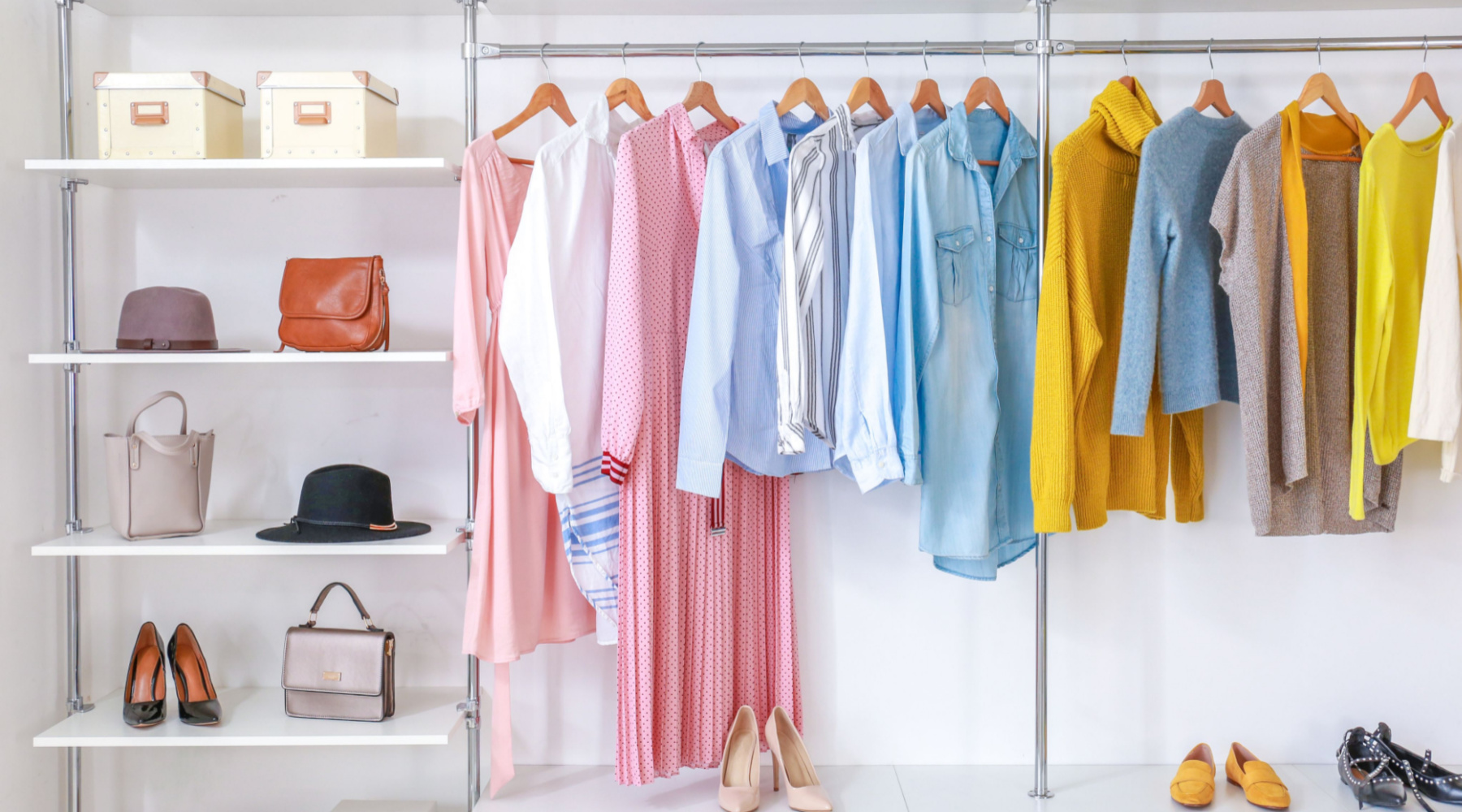 We've talked before about putting together your dream closet, and for many that dream is only a reality with a walk-in closet. Whether you've found your space, made an addition, or expanded your existing closet into the house, making it a functional space of comfort is very important. This is the place where you make your first big decision of the day – what to wear? Here are five suggestions for making that walk-in closet your ideal first space.
Add a Vanity
Vanities serve three purposes in a walk-in closet. First, they act like a vanity, so you can get hair, makeup and accessories ready alongside your outfit. Second, they add light to your walk-in, where you might not have enough yet – a common problem in walk-ins. Third, the mirror on a vanity – especially a good-sized one – adds space to the walk-in closet, if only in terms of perception. You want a bigger walk-in, and this is one way to make it feel bigger.
Fabric, Fabric Everywhere
You're already draping yourself in it, so why not find a cozy way to decorate your walk-in closet? A recent trend is covering your walk-ins walls with fabric. Not only does this add a touch of flair, but it will also add a little bit of soundproofing (especially if you have a plush or foam backing) which will add to the air of privacy and comfort most of want in our walk-ins.
Lights
If you don't have a vanity, or if it isn't enough light on its own, you should find a lighting scheme that doesn't just make you see and feel the space of your walk-in, but that helps you find what you need. Lighting up parts of your wardrobe and your various storage areas is the best way to see everything you have at once. Track lighting is a common way of lighting a walk-in closet, but recessed lighting is also becoming popular, for a museum-like look that helps you appreciate all those important elements of your wardrobe.
Storage
Storage in a walk-in closet serves several purposes. Primarily, we use it for keeping unused items out of sight, or keeping next season's wardrobe ready to be taken out. Integrating storage throughout your walk-in, though, allows you to see more of what you have at once. Floor-to-ceiling storage can allow you to make decisions and, hopefully, help you from storing more than you need.
Display Versus Hang
Glass display cases for your clothes are a way to really celebrate your wardrobe rather than just hanging them on a bar. These also can protect from dust and even possibly from moths.
Summary
Finding the perfect walk-in is fun, and you can always take a look at what other people are putting together for inspiration. Setting yourself up with an interior designer is the ideal way to set yourself up for success. Having someone who not only understands the trends, but your desires, is the perfect combination for keeping up with the times while also serving the needs of your wardrobe.