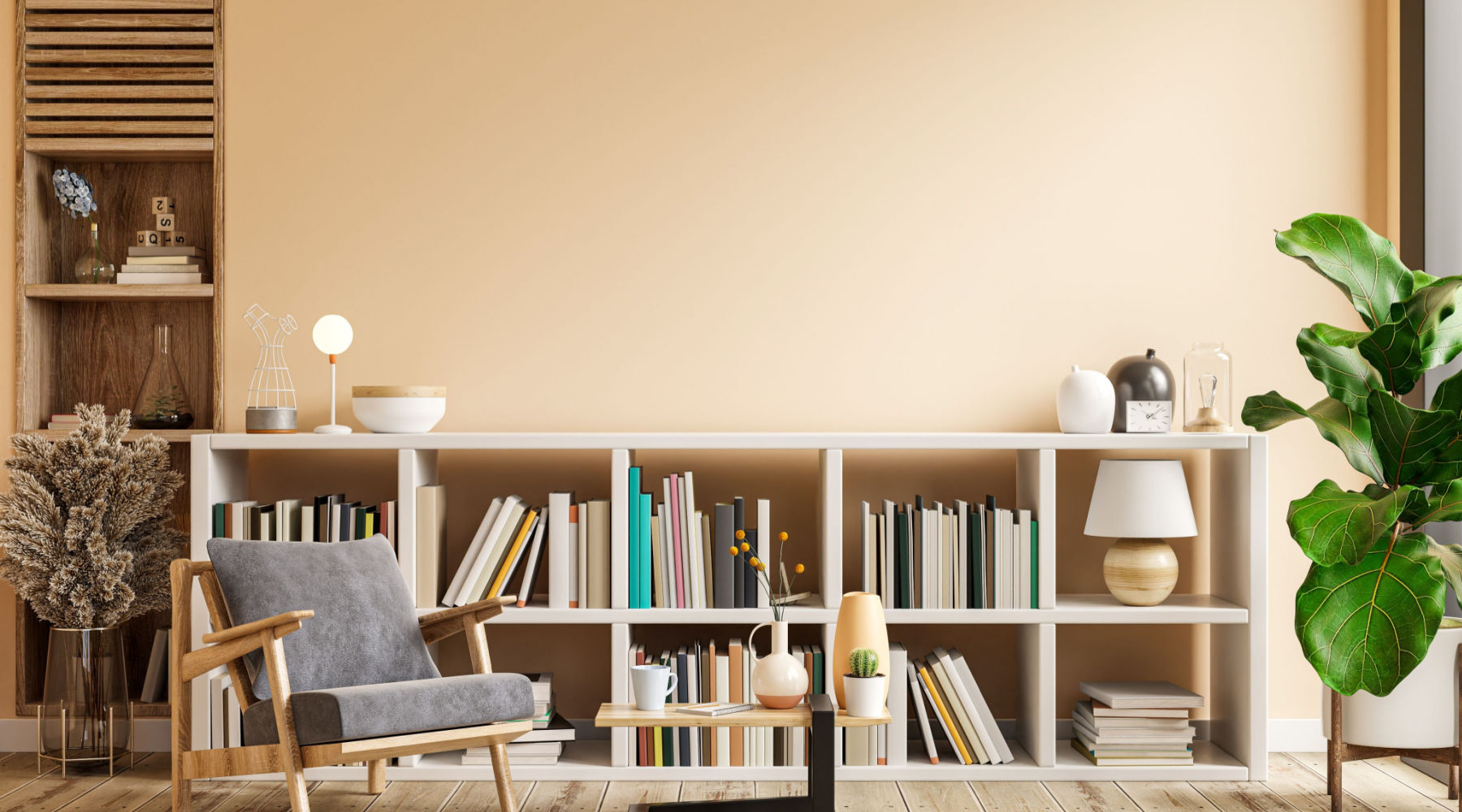 The reading room is not just the room where you do most of your reading. It is your space of ultimate relaxation. It should be comfortable and cozy, whatever that means to you. It should reflect your needs in terms of color, plushness, design, storage and the line of the room. Finding a dedicated space is the first step, and here are some ideas for helping you turn yours into the perfect reading room.
Pick Your Size
Depending on the room you have, you'll want to figure out if you need a reading room versus a reading nook. A nook can be just as comforting as a room, but you'll want to decide if you want it cut off from the rest of the house, or open, or even if you'll add a light barrier, like a curtain, to keep the nook to yourself. If it's an entire room, then you have more options, but that also increases the work you may have to do.
Color the Shelves, Leave the Books
One trend of late has been to sort your books by color and, if you're comfortable with that, go for it. If you want to be able to find your books on the other hand, and color-sorting drives you crazy, do one better – color-code your shelves. You can do this by subject, or alphabetically – however you do it, painting or papering your shelves is much easier to maintain and it won't get out of control.
Storage to the Ceiling
Getting storage to function is one thing, but getting it to look right is definitely something that is hard to nail down without hiring an interior designer. For a reading room/home library, consider using all of the walls for storing your books. If you have very tall ceilings, this could necessitate a ladder, but in most homes, you'll probably be fine with a step stool. This way, you can organize your hoard of books in a way that really shows them off and helps you get to what you want to read. It also makes the room look much bigger.
Comfort Zones
Yes, you have your ultimate reading chair, and it must take center stage. If you've got multiple readers in the house, though, or if you suspect you might want a change of pace here and there, come up with different zones of comfort in your reading room. Maybe it's just a couch and a chair, or maybe you've got room for a beanbag or two. If you really want to go nuts, try an old-school conversation pit for the ultimate in letting the room envelope you.
Mood Lighting
Whether you're looking for dimmers or just some deftly-placed lights to illuminate your collection, find warm lighting that allows you to bury yourself in whatever you're reading, and remain comfortable while doing it. Recessed lighting is less likely to get in the way of reading.
Summary
Concentrating on comfort and your needs is not always a one-person job. Getting some assistance allows you to step back from the process and see what it is you really want and need in your space of ultimate relaxation.