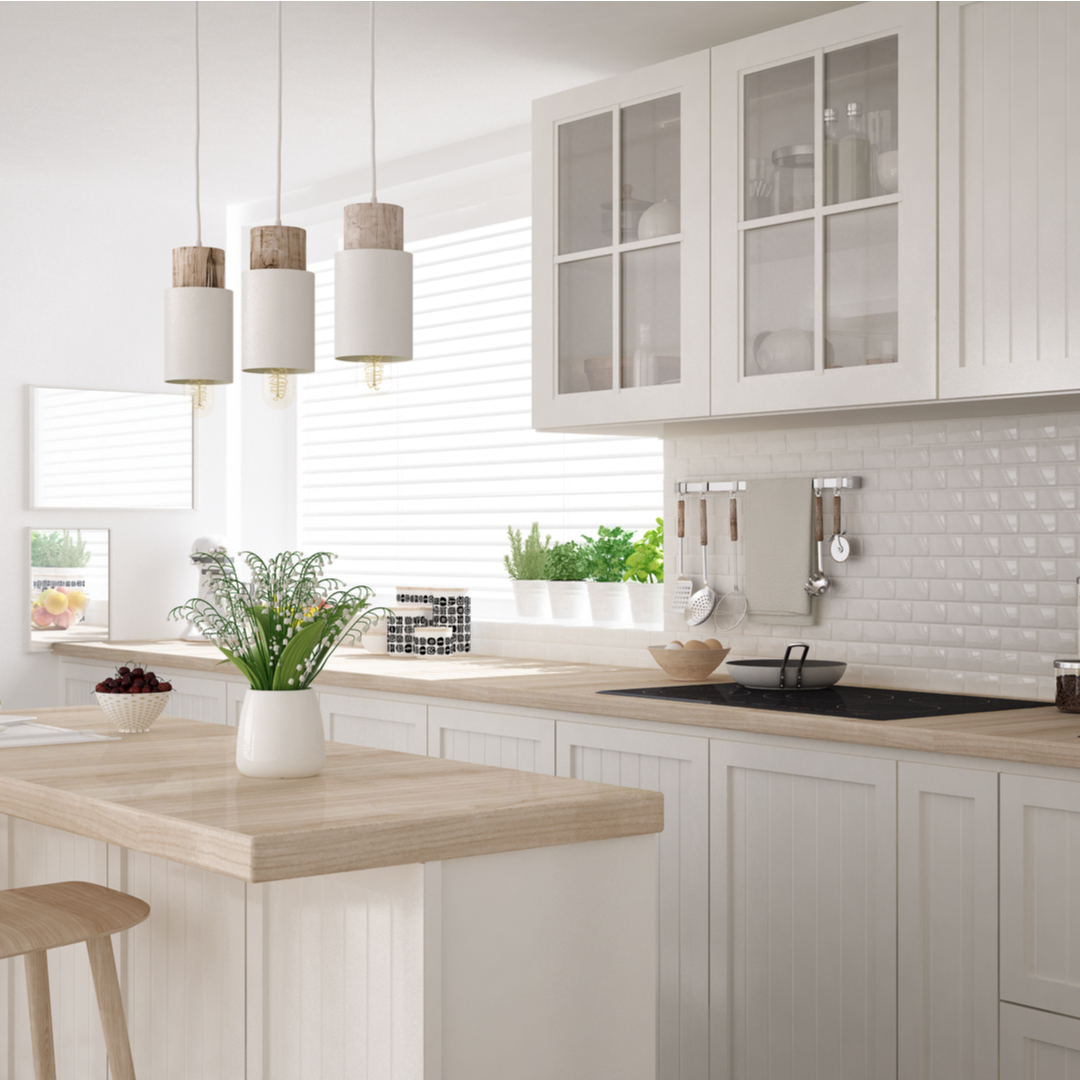 The two most important rooms in your house are always going to be your bedroom and your kitchen. The bedroom serves a few basic functions, and while your kitchen only serves one – to feed you – it does it in myriad ways, and can be complicated to get right, especially if you're trying to stay on top of design trends. The key is to keep your kitchen functional and design-friendly, without letting the design get in the way of the functionality. Here are a few ideas for designing your cooking and dining area.
No Person is an Island – But Your Island Is
If you've got the kind of food prep space that includes an island, then you have a huge opportunity for a space that can be decorated, changed, even possibly moved depending on your changing design aesthetic, or with the seasons. If it isn't movable, focus on how you can decorate where heat won't affect your flourishes.
Where You Park is the Ticket
Your chairs or stools are always changeable, whether we're talking about reupholstering or changing out the cushions to suit the season. If you've got the proper storage, you can even change out the type of seat on a whim, and going from a stool to a high-back chair changes not just the atmosphere, but the entire space you're working with. This is the place where you're most comfortable as you eat your comfort food, so allow the seats to tell the story of where life happens.
Your Tools Tell a Story
Whether it's a vintage copper kettle or some inherited electric kitchen appliances, you can decorate with the most functional items in the room. Especially with hard-wearing vintage pieces, you have the opportunity to really make a meal of your design by adding vintage flair throughout the room. If the pieces in question are less than functional, consider hanging them or placing them in open storage spaces as decorations.
There's No Better Design Tool than Storage
It's already come up a few times here, but storage is your friend. Not only does more storage mean easier planning for changing seasons and tastes, but it also allows you to open up or fill a space depending on how you're looking to decorate. Preferably, a space near the kitchen is ideal, but if you don't have that, keep your dedicated off-site space dry and clean, since you're serving and/or preparing food with what you're putting away.
Summary
There's nothing more relaxing than a kitchen where you know where everything else, while also expressing how you feel about your home. The only way to keep up on design and express yourself through your kitchen is to keep it unencumbered and minimal as possible. You can play with color and space more than you can decorations in a cooking or a dining space, so finding ways to use those to your advantage is the perfect method to keeping your kitchen up to date.