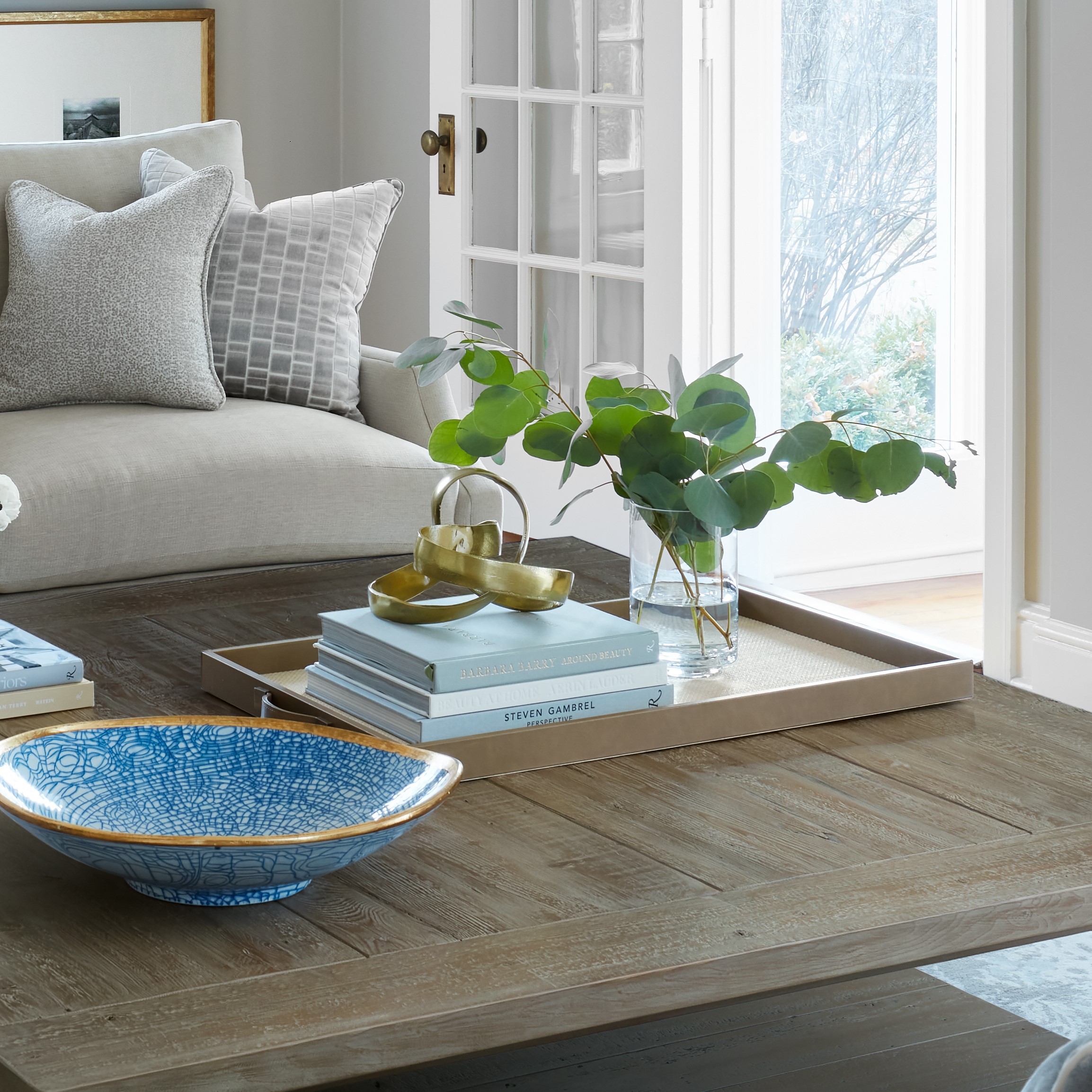 Whether you're paring back or if you can't afford the latest in interior design, you might be looking around your home this season wondering how you're going to refresh things. It can be as simple as rearranging your furniture, grabbing some leftover paint, or even hanging up something that normally is out of sight. Whatever your normal method of revitalizing your living space, here are a few tips for how to make the most of the stuff you're taking for granted.
Find Your Focal Point
Decorating around a particular spot can help change the flow and feel of a room. If you're having guests, or even if you want to feel it every time you walk in the room, you can direct the eye and field of vision to one area, where you've really gone all out. Whether it's a series of decorations acting like breadcrumbs to the spot, rearranged furniture, color choices, or all three, this is a fun way of reminding yourself what you love about your space.
Remove the Doors from Your Cabinets
Speaking of space, if you've got a cabinet that functions more as storage and less as "hiding my extra junk," consider removing the doors. Suddenly, they become an open-air cupboard or a hutch, and allow for you to decorate as well as store.
The Rule of Threes
There are many rules of threes out there, because humans are obsessed with patterns. Once you see three like things together, that's a pattern and you want to pay attention. Use this when decorating, by tripling up like items to display on shelves or other surfaces. It will draw the eye to the part of the room you want to feature.
Add Accessories to Curtains
Curtains are so necessary that they are easily taken for granted. We don't often think about accessorizing them, but adding a little touch like an old scarf or something fun to tie them up with puts a little extra flourish in there. People might not even notice it, but that's good interior design – it feels right, and doesn't have to stand out. Also, why not have a touch that is just for you?
Make Wall Art from Found or Owned Objects
If you've got clutter – and who doesn't? – take a look to see if any of your clutter might make a better wall-hanging than a tripping hazard. Securely hanging some nice items – even an old bowl you don't use, or a fan – adds interest to the room, and shows people the kind of things you're interested in. Especially if you're low on shelf space, this is a fun alternative to a traditional display.
Summary
The key to decorating with what you have is to remind yourself of the value of your own taste. You already own these things, so why not find a way to show off what you're about in a unique way? Just stick to your color scheme and theme, and you can make magic with what's hanging around.