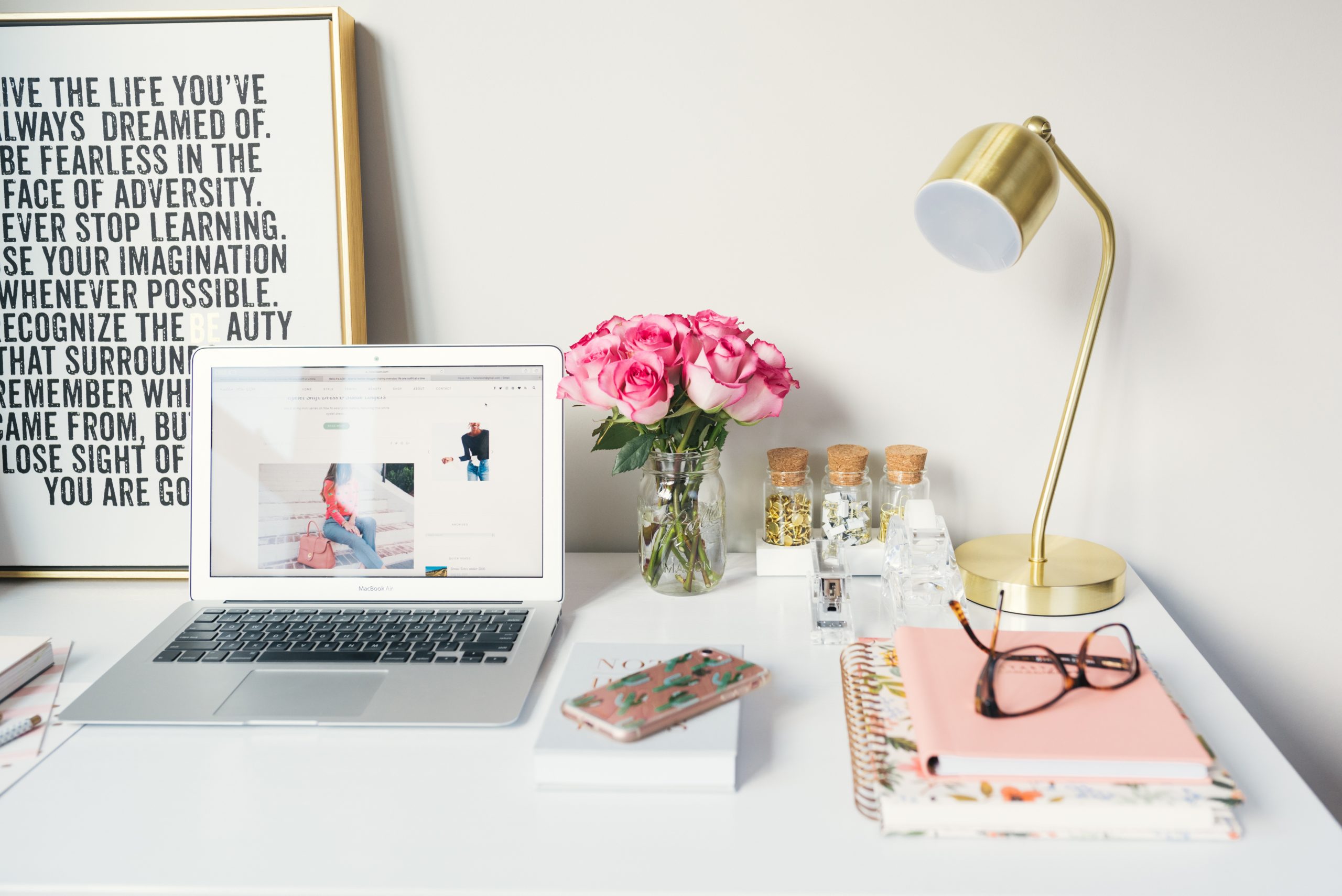 Over the past year, a lot of us found ourselves operating from home unexpectedly and adopting working space wherever we could find it. There is now time to take a moment and reflect on the concept of the home office, especially with many adopting continued stay-at-home hours, at least partially. What would it mean for you to have a dedicated space for your professional hours and activities? It can make a big difference to your life, having that distinction, however subtle, between being at home and being at work. Whether your office space will be a creatively used corner or a suite spread across an attic, it's a worthwhile project. And it's one that will increase your satisfaction and productivity at work, as well as the value of your home. 
What would that space look like? Taking the time to create an office for yourself can be an unexpected move towards newfound stability, creativity, and comfort. Let's look at a few elements helpful to keep in mind when establishing a homework environment.
You'll want a clear, bright light over your immediate working surface. Having a flexible lamp option is good too, to provide extra light for handling printouts and other documents. Your lighting needs will be specific to your space. If you are going to be meeting people, you'll want the option to create a relaxed setting with some warm lighting. If you need a lightbox or other special equipment, it's helpful to factor that in from the beginning. Thinking about your outlet, and surge protector needs would also be a helpful step to cover at the start of your renovation.
This is where you will spend the majority of your time. It is your center of daily operations and a place you should feel collected, confident, and completely comfortable. Start by imagining your computer, printer, phone, and other essentials. Look at examples of desks in a style you like and check out storage options like shelving, drawers, and pigeonholes. Make sure you have sufficient surface for the paperwork and keyboard requirements you may have. Make sure you have enough space too. Allow space for your legs to be positioned as you prefer, and make sure all your most-used areas are right within reach.
With a good desk in place, finding a well-designed and sturdy chair is next. You'll want to look at recommended guidelines, of which there are many. Having armrests, proper padding, and an adjustable height option seem like basic requirements for a supportive chair. There are a lot of options to consider, however, and you will decide what is the most important for you.
The bookcases, filing solutions, and additional seating or surfaces in your office should also be selected or designed with ease of use in mind. Make sure the things you use most are right within reach.
This is really about creating a productive feeling in the space around you. Reflect on the colors, styles, and materials that inspire that energetic, masterful, and confident feeling in you. Think about the different places you have worked, and what has made you feel the most powerful and capable.