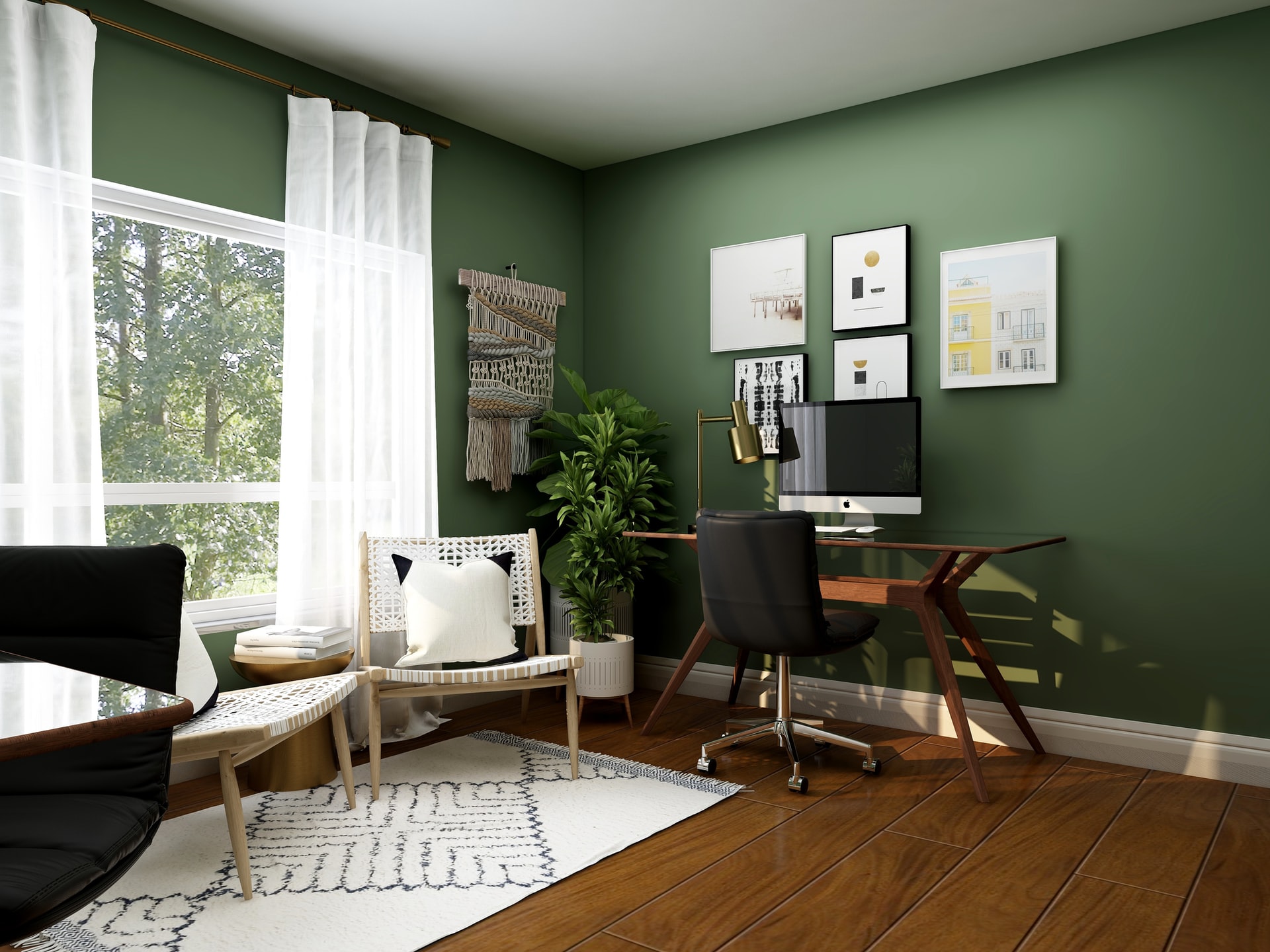 It can be easy to carve out a special area, that is just for you. And this is true in any home. It just takes a little insight, planning, and imagination.
To begin, you have to decide what kind of space you need and what you need it for. Once you really know what you want, and decide to make it real, then it's just a matter of time and strategy.
Meditation
Let's say you do want some space for your practice. This is a very easy space to carve out, as most people need a mat, a meditation bench, or even nothing at all, to get into the right mood. This could be worth sacrificing a walk-in closet for. It is always tricky to rationalize throwing things out, but as someone who prioritizes themselves, it is something you must do from time to time. If you know you need a little nook, maybe it is time to take it. Make sure you pick an area that is easy to stretch out in, and to do your poses and sitting.
Next, you can make a mood. LED lighting has made it easier and inexpensive to create a colorful or dimmed area. Small tabletop water features and scent diffusers can round out the effect. You can decorate with colors or patterns that soothe and inspire you.
Office
If your work from home days are still going on, as many of us have seen, then you most likely have a space carved out. But, with things up in the air, you may want to check in with yourself and make sure it is good enough. If you can't find another area, you may want to improve the one you have.
Soundproofing walls and windows can make a big difference when it comes to paying attention to your work. Make sure you have good, strong lights and easily accessible outlets.
If your space really isn't cutting it, think outside the box. Maybe a loft could be built, a wall added or even a thick curtain could be put to good use.
Dressing Room
This could be another conversion of any walk-in closets you may have. It is also an area that could be created in an existing room by walling off a corner or an already created niche in your home's design. You could even use a folding screen and bar off the area by your closet. Add a vanity and a mirror, and you can feel like a movie star. The trick is to look to new storage options, such as vacuum packing off-season clothing, or moving things to the basement or attic when you are not using them. This kind of seasonal shuffle is worth it, to be able to create a special nook. Don't forget some great lighting and mirrors, for all your beauty and fashion needs.
Just start by wanting something just for you. From there, take a new look at your house. Then, find help from a friend, contractor, designer, or carpenter, depending on your ideas.