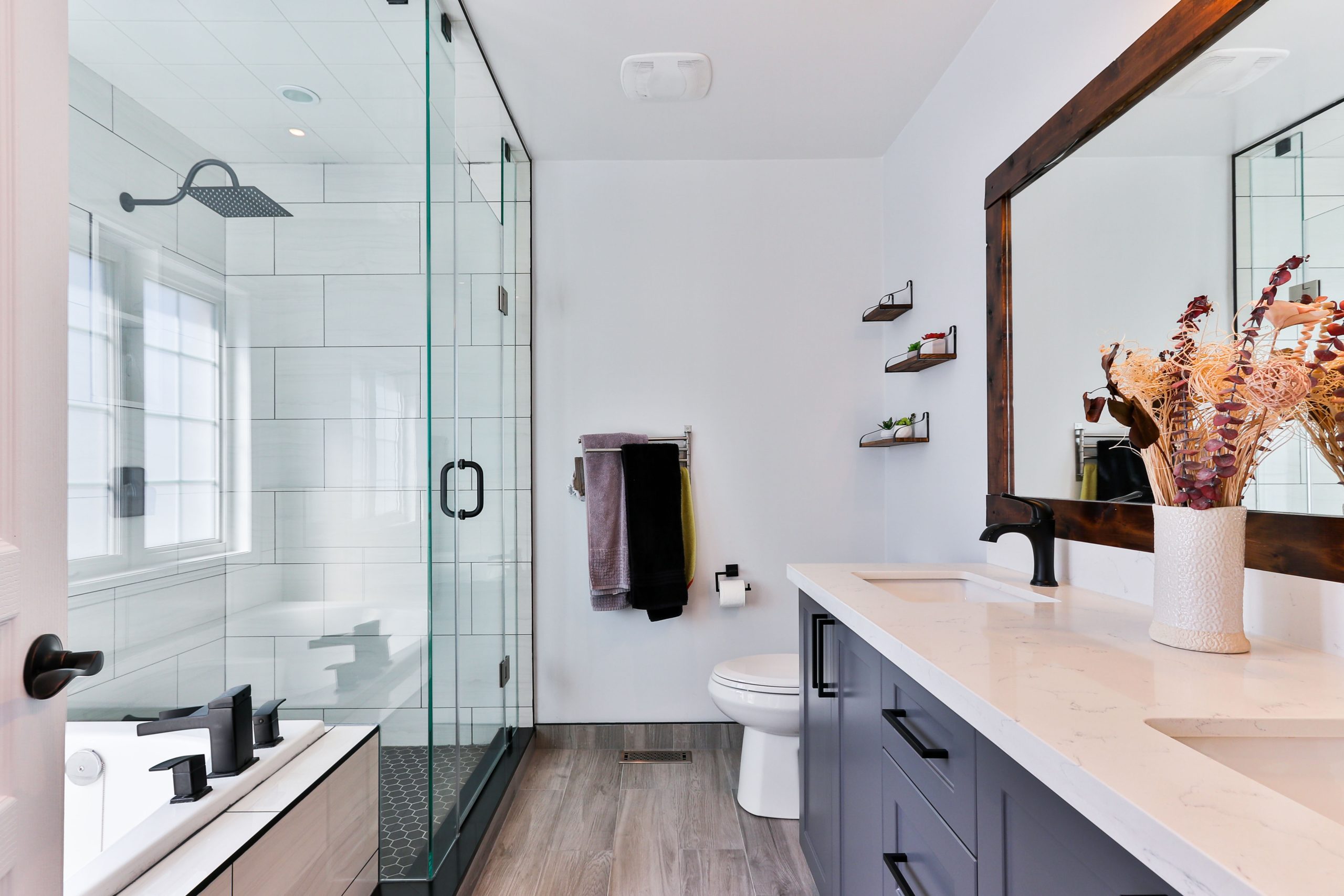 All of us have at least a little corner of our homes where we would want to see some improvement. If you are one of the many homeowners with a small bathroom on your hands, that fix might be easier than you imagine. A simple color change could be all you need to create a whole new impression of light and space. Let's take a look at some ideas for maximizing the look of your little bathroom. 
Light, pale colors all over
One of the first things you will hear, when dealing with a small space, is that you should go for light colors. You don't have to take that as a recommendation to stick with neutrals. Whites and creams can be great for a roomy look, but a light blue, pink or yellow can have the same effect. You can choose two similar light colors on different walls or features to introduce some variety.
Bold accent walls or features
If you have decided to keep to a muted color scheme overall, think about splashing some exciting accent hues around the room. Look out for small or interesting spaces, like a narrow portion of wall above the toilet or the vanity. Wainscotting can be a good element to add or improve upon if you already have one.  Imagine doing the wainscotting in white or cream on the lower half of the wall. On the top half, you can try something like a metallic hue or a bright, interesting color like a teal or an orange. You could do the opposite to good effect as well, adding the color to the wainscotting itself and doing a light color up top.
Choosing the same shade for walls and cabinets
Having walls and cabinets in the same hue can be pleasing to the eye. The two elements also blend together and create the impression of a larger room.  This trick could also be applied if you make the ceiling and the walls the same color. The continuation of the color going up makes the room look taller. The same goes for doing the walls and shower tiles in the same color. This doesn't necessarily mean that you need your shower tiles replaced. See if the kind of ceramic you have in your bathroom can be painted.
Small, shining tiles
Using smaller tiles can also make the space appear larger. Try using a neat, tight pattern of small tiles around the shower or sinks. Most colors will work with this plan, but having a bright or shiny color adds to the effect. A tile with an iridescent or a metallic tint like copper or gold can bring a modern vibe to the space while using light to enlarge it. There are endless possibilities for tile size and style, so don't be afraid to gather samples and try them out at home. 
Stripes
Stripes can also be used to play with the appearance of a space. The idea is that vertical stripes will work for a bathroom with a cramped, low ceiling. The long lines will draw the eye up and down, creating an illusion of length.  Then, for a narrow room, the use of horizontal stripes is recommended. In this case, the side-by-side stripes will make things seem a little wider in the room.