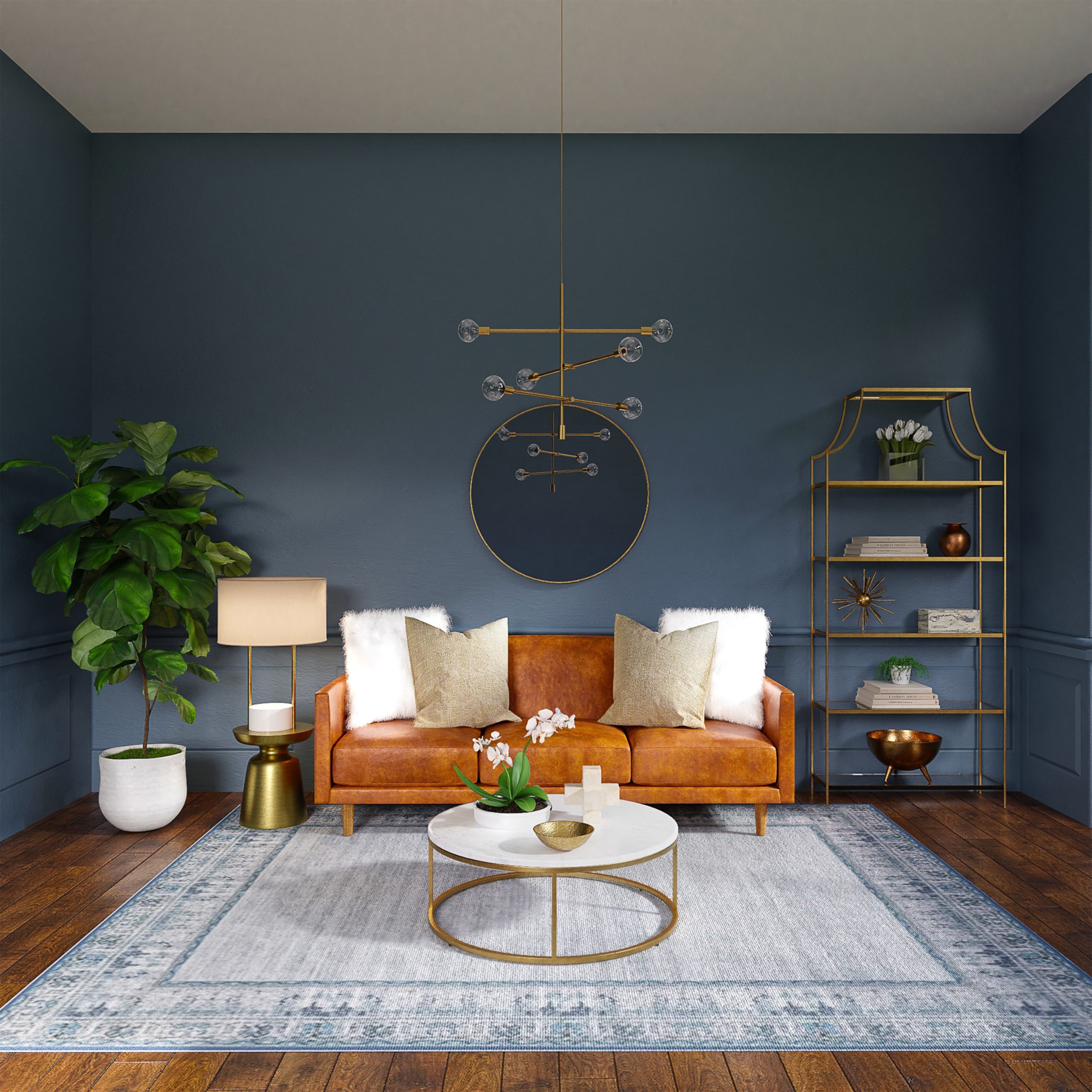 As we get into the second half of the year, we can take a look at some of the trends that have been making the design scene in 2021. It's always fun to get a little inspiration from the latest concepts coming out. And a lot of them can be added to your space without too much hassle or expense. New accessories, small paint jobs and some textile or fabric selections can do alot to bring a little wonder to your life every day.
Color Scapes
There are few different color currents making appearances this year. Grey is very big, especially in combination with brighter accent colors. Think of putting up a nice muted grey on the wall just behind your couch, and then littering it with gorgeous orange or red pillows. This is the kind of vibe making a big splash this year. In fact, the Pantone color of the year for 2021 is actually called "ultimate grey."
The same concept is being used with other neutral tones as well. You would start with a beige or even white background. Then you would add some accents, like picture frames, vases or other housewares, in the same bold color around the room. This will produce a pleasing effect of overall relaxation and peace. And then the color sprinkled around the room will create interesting focal points to keep the room lively.
For slightly larger spaces, rustic greens and deep blues are having a moment. And for medium to small rooms, you could try out the color on one wall. Think about sections of walls too, such as above or below wainscotting, or the ceiling over a stairway.
Maximalism
You have most likely heard this word thrown around a lot this year. This style is all about big, striking pieces, overstuffed furniture in rich tones and fabrics and all manner of oversize art and decor. You could really load the walls up with art in heavy gold frames, or take over a whole wall with a vintage movie poster. But you could also try it out by putting a huge carved headboard in your bedroom and surrounding it with shelves full of antique figurines or toys.
Another big mark of this trend is the use of wallpaper with large floral prints. Any kind of natural life works as well, including animal, garden or jungle-themed patterns. The real point is to mix and match. If you have a tendency to want to be surrounded by fascinating items, this is the style for you. You can go big and make your own magic,
Rustic Vogue
Here is a new take on the cottage-themed trends of recent years. This new style adds a little sophistication to the country-cutesiness, however. A big component of this look are things like exposed beams, brick walls or repurposed antique windows. If your home doesn't already have features like this, you can sample the idea by adding wood trim to the walls. You can also make a big impression mixing white table linens with things like cushions or curtains with a more homespun look.